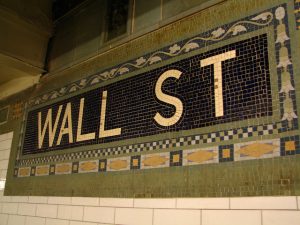 Good morning Dinks.  Since the market crash in 2008 everyone is trying to save money whenever and where ever possible.  People want discounts on their food, need coupons for their household goods and search for the lowest fees on their investments.  So let me ask you a question, has your investment style changed since the market crash?
The market crash forever changed how investors think
As a financial planner I have seen a shift in investor behaviour over the last six years.  After the crash investors wanted security because they were afraid of losing more money.  People lost their jobs, their incomes and in some cases their homes.  How did this affect their mentality about money? I think the market crash has forever changed how people think about money.  To some degree it installed a level of fear in people's psyche that will take many years to overcome.
I see a trend with clients who spend less money and save more money, but not necessarily invest it.  Some of my clients continue to aggressively save money because they want to be prepared if the market ever crashes again, but they don't invest their money because if the market does crash they don't want to lose any more money.  It's kind of a vicious circle and it will be very hard to break, especially for those who lost a large percentage of their savings and have not yet recovered it since the market crash.
As a financial planner I recommend ETFs for the low cost
As the market crash fades further into our past we may not have forgotten what happened, but we are willing to (slowly) move on.  In the last 12 months I've noticed that investors are becoming more open to putting their money back into the market.  I have clients who still keep a hefty chunk of cash in their bank accounts, but at least they are open to the idea of investing in mutual funds, stocks and ETFs.
People want the most bang for their buck.  They want to get good financial advice because they need an expert to help them invest wisely and diversify their investment portfolio, but they don't necessarily want to pay big bucks for it.
If you lost money during the market crash you may be very wary about getting back into the market and you are probably more cautious about paying for investment advice – even though you may need it.  So how can we find a balanced between quality and fees?  The answer is simple, with low fee, well balanced investments such as ETFs and mutual funds.
As an investor I buy ETFs for the low cost
You may remember that I am a huge fan of mutual funds (if the cost is reasonable) because I like diversified investments.  I am not a huge fan of buying a single stock because it's too risky.  An ETF or Exchange Traded Fund is defined by Investopedia as "A security that tracks an index, a commodity or a basket of assets like an index fund, but trades like a stock on an exchange. ETFs experience price changes throughout the day as they are bought and sold."
I wouldn't hold only index mutual funds or exchange traded funds because they lack the expertise of a fund manager.  However, I hold two ETFs in my retirement account and one in my non registered portfolio because it helps keep the overall cost down.
Photo from Flickr
Get Your FREE Ebook
DINKS (Dual Income No Kids) Finance focuses on personal finance for couples. While by no means financial experts, we strive to provide readers with new, innovative ways of thinking about finance. Sign up now to get our ebook, "Making Money Tips for Couples" FREE.