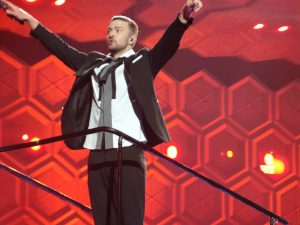 Good morning Dinks.  Tomorrow I am going to the Justin Timberlake concert.  Yes that's right, I am 34 years old and I'm leaving my boyfriend on a Saturday night to go see a former boy band member live in concert.  Since we are being honest I should tell you that the ticket cost $190 and it's the third time I'm going to see him in concert. Yep so that's what my weekend looks like.
What are you up to over the next two days?
Enjoy these posts from our great friends:
Modest Money – 8 Little Known Ways We Spend Our Money Carelessly
Boomer & Echo – Do You Need A Real Estate Agent to Sell Your Home?
Impersonal Finance – You Aren't What You Own
Financial Samurai – Increasing Passive Income Through Leverage And Arbitrage
Retire by 40 – Why We Buy So Much Useless Stuff
PT Money – 10 Essential Personal Money Management Apps
Photo from Flickr
Get Your FREE Ebook
DINKS (Dual Income No Kids) Finance focuses on personal finance for couples. While by no means financial experts, we strive to provide readers with new, innovative ways of thinking about finance. Sign up now to get our ebook, "Making Money Tips for Couples" FREE.