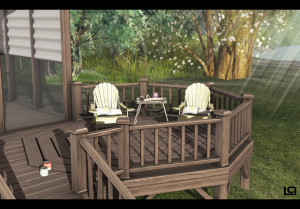 The following is a guest contribution from Martin of Studenomics, where he covers everything from saving money on a Friday night to buying your first home.
"It's time to move out and buy a place." I've had many conversations begin like this in the last few months.
Something that I've been covering in great detail lately in my writing is the idea of buying real estate. Many of my friends are getting married, moving out, and looking to make this huge next step.
I don't give unsolicited advice. That's not my style. This is why I write. I share my ideas with the world. The ideas are out there to be consumed. If you choose to read them and apply them, then thank you.
These are my tips for anyone reading this right now interested in the idea of buying a home…
Don't spend all of your money on the down payment.
The down payment is just the beginning. The fees won't stop at this point. This just secures the place for you. The rest of the expenses that you should expect include:
Moving costs. You can't expect everyone to work for beer and food.
Closing fees/legal expenses. These are going to make you cry.
Property taxes. Not fun!
New furniture and increase spending. You're going to want to decorate every single room. Then you're going to throw parties. The expenses won't go away.
If you want to buy a home, please save up enough money to have a nice cushion in your savings account. You're going to be hit with expenses that you wouldn't see coming.
Wait.
What's the rush?
Everyone tells you to wait. You still don't. You "fall in love" with the perfect home and need to have.
Please, just wait. Let things play out. Research the area, look into other homes, save more money, stabilize your income, and then save some more.
You shouldn't rush this purchase. I'll never understand why friends will wait before buying new shoes ($100) or a laptop ($1000), but they jump right into real estate. This is the most important purchase that you're ever going to make. Treat it as such.
If anyone is rushing you, then you need to read up on why you should tell your parents to shutup. Nobody knows what's best for your unique situation. Only you do.
"Life was always a matter of waiting for the right moment to act." — Paulo Coelho
Don't treat it as solely an investment.
"Real estate is the best investment. I need to buy a home."
I'm sure you've heard that line at some point. I'm not even going to try to argue it or get into a debate on the merits. I just want you to remember that your primary residence won't always be the best investment.
Your home is a place for you to live. You might want to spend the next 20 years at this home. You might want to raise a family. You might want to live in an amazing community.
Never buy a primary residence for solely the investment aspect of it. Sure, you can buy an investment property that you rent out. But your home is your main shelter. Remember that.
And finally…
Don't trust your real estate agent.
Your real estate agent is looking to get paid. I don't care if it's your wife's brother or your best friend from the gym. They want to make money. They're in the business of making money.
I'm not saying that everyone in real estate is a charlatan. I just want you to have your eyes open and to always perform your own research. You can't ever take everything at face value.
This is why you always need to conduct your own research and perform your due diligence. This is your money.
Those are my four tips to all of my friends that are thinking of buying their first home. Please don't rush. Save lots of money. Keep your mind open.
What tips do you have for folks looking to buy their first home? Any mistakes that you want to share?
Photo from Flickr