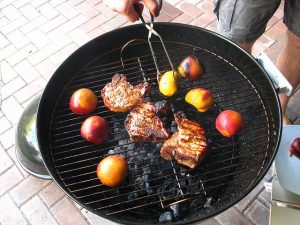 Happy Friday Dinks.  It's the last weekend in June, how are you celebrating?  Next weekend will kick off the summer season full of barbeques, picnics and beach parties.  How are you celebrating July 4th next week?
Enjoy these great posts from our friends:
Money Talks News – 5 Strange Ways to Stay Cool in the Summer
Dough Roller – Are Low Cost Investment Advisors a Myth?
Mint.com – Expert Interview with Miel and James Hendrickson on Couples Finances
Blonde & Balanced – How to get freebies from your credit card
Frugal Rules – It is Time to go on a Cash Diet
Financial Samurai – Wish Your Parents Were More Strict On You Growing Up?
Young Adult Money – Should you cash out your 401k to pay off debt?
Photo by Flickr
Get Your FREE Ebook
DINKS (Dual Income No Kids) Finance focuses on personal finance for couples. While by no means financial experts, we strive to provide readers with new, innovative ways of thinking about finance. Sign up now to get our ebook, "Making Money Tips for Couples" FREE.