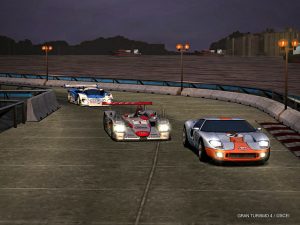 Good morning Dinks and Happy Friday.  I hope you all have great plans this weekend.  I have been laying flat for three days because I hurt my back earlier this week.  I will be taking it easy this weekend (and probably won't leave my apartment) while Nick will be out at the Formula One race.
As you know my boyfriend is a big sports fan so needless to say having the NBA playoffs, Formula One, the French Open and the World Cup all in the same month is taking a toll on our relationship.  I am looking forward to July!
Enjoy these great posts from our personal finance friends:
Money Talks News – Americans Demand Super-Sized Housing
Wealth Pilgrim – 3 Money Mistakes You Shouldn't Worry About Anymore
Man vs. Debt – Re-Evaluating Your Financial Priorities
Money Crashers – Buy Now, Save Later – 5 Upfront Purchases That Save You Money
Cash Money Life – Can You Afford Where You Live?
Save Up – Blogger Interview with David Ning from Money Ning
Photo from Flickr
Get Your FREE Ebook
DINKS (Dual Income No Kids) Finance focuses on personal finance for couples. While by no means financial experts, we strive to provide readers with new, innovative ways of thinking about finance. Sign up now to get our ebook, "Making Money Tips for Couples" FREE.