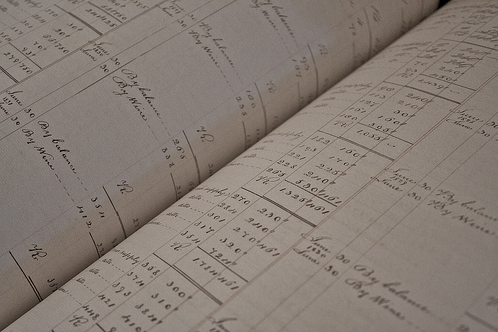 The field of business encompasses many different careers and is one of the most secure and promising fields a college graduate can enter. Whatever course of study you choose, a business degree can teach you how to manage money in your career and in real life. Here are seven great degree programs that can give you valuable job skills and financial wisdom.




Accounting Degree
According to the Bureau of Labor Statistics, accountants will continue to be in demand at least through 2022. A Bachelor's degree in accounting covers the areas of auditing, statistics, and marketing. The study of finite mathematics is also included; this topic is applicable to everyday life as well as business. Students learn how to deal with and manipulate numbers that have practical applications for managing wealth.
Business Administration Degree and MBA
The business administration degree is known for its versatility; you can apply the general skills you glean from this program of study to a number of different fields. A Bachelor's degree in business administration is a great first step; an MBA gives you even more valuable tools to become a business leader. People who study business administration become well-versed in purchasing and supply management, marketing and retailing principles, and consumer behavior. This knowledge easily translates to personal and company money management, as well.
Economics Degree
Forbes recently crowned the Master's in Economics degree the number 10 best Master's program of the year. With a median mid-career salary of around $115,000 and a job market growth rate upwards of 14 percent, it's an attractive degree program for those interested in the inner workings of the economy. Studying complex economic systems can bring great wisdom to students when it comes to managing their personal and business finances. Lower-level courses include topics like "Money and Banking" while upper-level courses include cost-benefit and market discipline topics.
Earning the online Master of Arts in Economics degree from American University could also set you up with countless job opportunities. Government agencies, financial institutions, consulting firms, and private businesses are all looking for people with an economics background to help increase their profits and the more education you have on the subject, the better your chances become of landing a high-paying career. By completing a degree program that includes real-world examples and allows you to develop a firm grasp on the world's current economic situation, you can become a recognized economist and part of the solution for an organizations financial problems.

Financial Management Degree
You can earn an Associate, Bachelor's, or Master's degree in Financial Management. An Associate of Science degree in Financial Management prepares you for entry-level work in fields like tax preparation, bookkeeping, and billing. A Bachelor of Science in finance prepares you for higher paying positions like that of budget analyst, banker, and investor. A Master of Science degree prepares you for a position in financial management, auditing, or advising. All three levels of financial management study impart practical wisdom that benefits a student's understanding of money management.
International Business Degree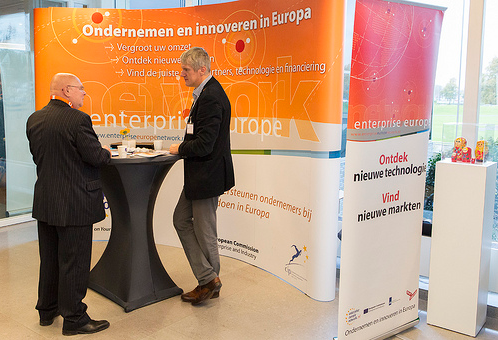 Image via Flickr congresinbeeld
An international business degree brings with it a global understanding of marketing, finance, and business management. Students interested in this field should earn a Bachelor's degree at minimum; a graduate degree is preferable due to the highly skilled nature of most international business careers. Students of international business should be ready to travel and work long hours away from home. As a result of their global experiences, these students often develop inherent wisdom when it comes to personal and business finance.
Marketing Degree
Students that choose to obtain a marketing degree become well-versed in the principles of advertising, international business, and consumer behavior. These are incredibly valuable skills for successful marketing departments in large companies. As consumers themselves, these students gain wisdom about their own financial behaviors that not everyone enjoys. The psychology behind consumer learning and motivation can positively impact students, enabling them to make better financial decisions in their personal and professional lives.

Mathematics Degree
Math and money go hand in hand. In fact, many primary school teachers use money as a means of teaching basic mathematical concepts. Degree requirements in most post-secondary math programs include courses in computation, probability, statistics, and applied analysis. With a median mid-career salary of around $90,000 and a projected job growth rate of almost 25 percent, Forbes declares the Masters in Mathematics degree to be one of the best in America.
Managing money is an essential life skill. Every finance-related college major includes at least one course that teaches the tenets of money management. Whether you choose to be an accountant, a business manager, or a financial advisor, a degree in a business-related field will help you acquire this all-important skill.
Other reads from Dinks Finance:
Like DINKS? Subscribe!
Subscribe to get the latest DINKS Finance content by email.