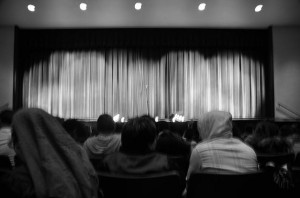 Happy Friday Dinks.  I hope you had a great week.  Tomorrow I am going to a stand up comedy show with my friends from work.  Have you ever been to one?  It's going to be my first.  I am excited and the best part, tickets were only $45 – that's not a bad way to spend a Saturday evening.
I like watching romantic comedy movies and I really loved the comedy movie 21 Jump Street.  However with other types of comedies I sometimes just don't get the humor.  I hope the jokes don't go over my head tomorrow night…I'll let you know.
Have a great weekend Dinks.  Enjoy these posts from our personal finance friends.
Free From Broke – What are your property taxes paying for?
Mr. Money Mustache – The true cost of commuting
Blonde & Balanced – Money lessons from The Good Wife
Girls Just Wanna Have Funds – I'm a collection agent.  Here's how you get rid of me
Budgets Are Sexy – Introducing J. Nickle
Save Up – Blogger Interview: Todd Tresidder of Financial Mentor
Photo by Flickr
Get Your FREE Ebook
DINKS (Dual Income No Kids) Finance focuses on personal finance for couples. While by no means financial experts, we strive to provide readers with new, innovative ways of thinking about finance. Sign up now to get our ebook, "Making Money Tips for Couples" FREE.