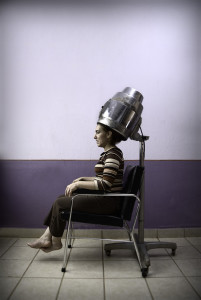 Good morning Dinks and happy first Friday in May. Remember my bad money day with the bad hair dye job? Well this week I finally got it fixed and just in time for my trip to NYC. Next week I am headed out to NYC with my mom and my sister for some shopping and fun.
You know I love NYC so I'm really happy to be going on vacation. I am also happy that after over three weeks of having my hair an ugly shade of red brown it's finally back to its normal shade of dark brown.
How are you celebrating the first weekend in May?
Enjoy these personal finance posts:
Blonde & Balanced – Is your gym membership worth it?
Money Beagle – 6 ways to properly implement change in your life
Frugal Rules – 3 Things Not To Overlook As You Grow Your Wealth
Clever Dude – Overpaying for groceries while travelling
Suburban Finance – Three Areas Of Your Home That Need a Deep Spring Clean
Mo' Money Mo' Houses – The Most Cheapskate Things I've Ever Done
Photo from flickr
Get Your FREE Ebook
DINKS (Dual Income No Kids) Finance focuses on personal finance for couples. While by no means financial experts, we strive to provide readers with new, innovative ways of thinking about finance. Sign up now to get our ebook, "Making Money Tips for Couples" FREE.