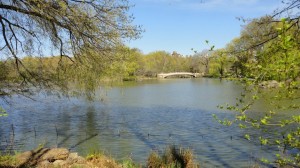 (A pic I took in Central Park)
Good morning Dinks and Happy Friday.  In just over a month I will be in NYC.  I absolutely love travelling.  I am also a planner so I always plan my vacations months in advance.  This makes the time between booking my vacation and actually going on vacation totally excruciating.  Excitement builds up and I feel like a kid on Christmas Eve.  Do any of you get like this?
Enjoy these posts from our finance friends:
Money Talks News– 17 Great Jobs That Don't Require a 4 Year College Degree
PT Money – Not a Travel Hacker? Vacation Where and When Your Dollar Goes the Furthest
Dollars and Roses – How to Make Over $100,000 Per Year With an Online Store
Financial Samurai – Should I Continue Working As A Contractor Or Go Full-time?
Investor Junkie – How to Balance Building Wealth With Living a Fulfilled Life
Young Finances – 9 Essential Qualities of a Successful Entrepreneur
Photo by tahnyakristina  
Get Your FREE Ebook
DINKS (Dual Income No Kids) Finance focuses on personal finance for couples. While by no means financial experts, we strive to provide readers with new, innovative ways of thinking about finance. Sign up now to get our ebook, "Making Money Tips for Couples" FREE.