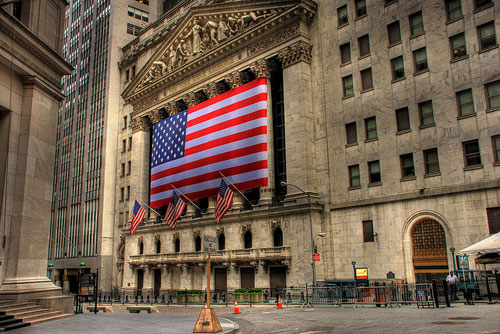 Technology is now at the forefront of every single little thing that we do. Hollywood would have you believe that the concept of trading stocks and shares is still limited to those with supreme amounts of wealth; especially those who have a vast amount of free time, or those who have a stockbroker as an employee. Although films like the Wolf of Wall Street seem to confirm this, it could not be further from the truth, and trading is now more accessible to the everyday man than it ever has been before.
The rise of technology and the rise of the smartphone have made trading incredibly assessable for the everyman. Some would argue that ECN brokers have been the most important part of this move, but what are they, and what do they do?
What is an ECN?
ECN stands for Electronic Communications Network. Essentially, an ECN is an automated trading system that will scour the markets for buy and sell offers for securities. This means that, every time you want to buy or sell, it will try and find the best price on your behalf. An ECN broker will make their money by charging a nominal, fixed price per transaction that is executed through it. ECNs provide the possibility to trade with investors anywhere in the world in under a second (at any time of day) and are an excellent asset for any serious forex trader at any level.
In order to execute transactions on behalf of traders, an ECN broker will create a series of connections between market participants and individual investors. These vary in scale from large scale banks to individuals and it means that, because the ECN can connect both sides, it is able to cut out the middleman, providing you with the best price, tightening the spread.
An ECN broker has the ability to completely eliminate the role of a third party. The vast majority of orders placed through an ECN are limit orders, with the ECN permitting these orders to be either partially or entirely executed.
What are the Benefits to the Trader?
The world of trading is incredibly complicated and, at times, it can be a bit of a minefield to navigate. This means that, once you've found a market moving in your direction, you need to capitalise by operating on the tightest possible spread. By scouring the market and eliminating third parties, this is exactly what ECNs provide, forcing liquidity providers to compete anonymously for your business; providing you benefits including:
The tightest possible spreads
Quicker, more reactive execution rates
A more advanced, highly accurate data ticker
Deeper levels of liquidity
Minimal slippage (if any exists at all)
Of course, there are more benefits than this, but there's enough here to show you just how revolutionary ECNs have been, transforming the forex market to help the individual traders and proving that not everything has to be centred around large institutions. Sadly, they do not hide you from inherent forex risks but, by helping you maximise any profits, they certainly give you every opportunity to succeed.
photo courtesy of Francisco Diez
Get Your FREE Ebook
DINKS (Dual Income No Kids) Finance focuses on personal finance for couples. While by no means financial experts, we strive to provide readers with new, innovative ways of thinking about finance. Sign up now to get our ebook, "Making Money Tips for Couples" FREE.