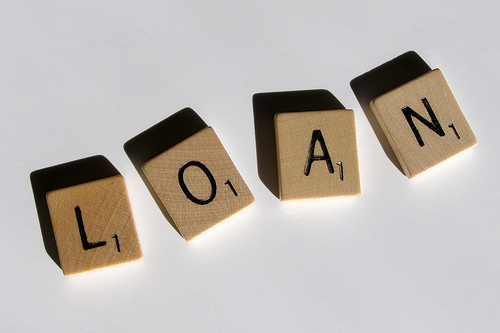 [By John, an expert financial adviser that helps people everyday with their personal finance needs.]

What is an installment loan?
An installment loan is simply a sum of money from a lender. It is called an installment loan because the standard requirement is to repay over time. The repayments are split into installments. These loans are helpful for individuals to stretch out the repayments of their loan over a longer time frame than your typical payday loan. Installment loans are popular for the use of larger purchases such as a home or vehicle. By working with a lender, the loans can be customized in amount, frequency, and length of allotted time.
What kind of installment loan do I need?
            There are two types of installment loans. An unsecured loan is just money borrowed without any sort of collateral. Because of the risk a bank or lending institution takes by supplying the loan in these cases, it is generally required to have good credit. Unsecured loans often have higher interest rates as well. To be eligible for an unsecured loan, aside from great credit, you must provide documentation of payment history and job status. Therefore, if you meet these requirements and have time to complete the process, an unsecured loan could be your best option.
On the other hand, there are secured loans. These secured loans have one essential component that separates them from that of an unsecured loan. Secured loans require a source of collateral. Whether you are working with a bank or other financial lending institution, the interest rates on a secured loan are significantly lower.
Because of the security of having your offered collateral, these loans are easy to qualify for and also have lower interest rates. Not only can you receive a secured loan on the same day, but most secured lenders will provide a wider range of loan amount options. With a secured loan, you can borrow as little as you need, while banks often require a minimum sum. Therefore, if you lack credit or just simply have a poor score, then secured installment loans are likely to be the best solution.
Why choose installment loans?
            There is a vast variety of advantages to committing to an installment loan. The convenience of payment plans is a major plus. Usually this makes it much easier for borrowers to budget in their required payment into their monthly expenses. Installment loans are also renowned for their very competitive interest rates that may vary within the 5% to 7% range.
[photo by StockMonkeys.com]
Get Your FREE Ebook
DINKS (Dual Income No Kids) Finance focuses on personal finance for couples. While by no means financial experts, we strive to provide readers with new, innovative ways of thinking about finance. Sign up now to get our ebook, "Making Money Tips for Couples" FREE.