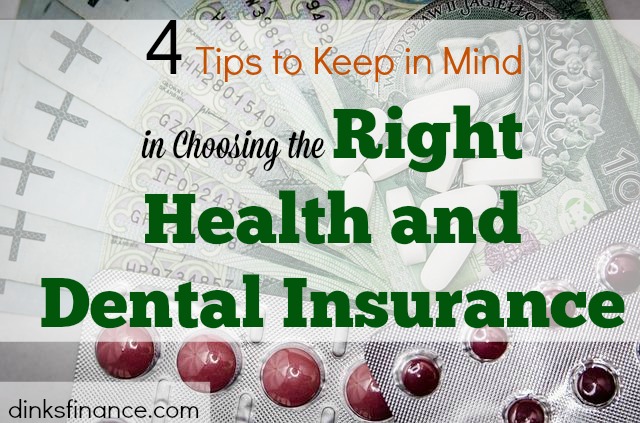 Good morning Dinks.  Let me ask you a very important questions, do you have private health and dental insurance?  Basically I want to know, when you go to the doctor or the dentist who pays the bill?  I am lucky enough to have health and dental insurance through my employer and although the financial perks are beneficial, it's not all a bouquet of roses because dealing with insurance companies can be very frustrating.
I recently went to the dentist for my annual checkup and I noticed that the total invoice was over $270 for a 30 minute appointment.  I couldn't imagine having to pay that expense out of my pocket.  My insurance covers 80% of certain dental expenses so instead of paying $270 I only ended up paying $54 of my own money.
4 tips to help you find the best health and dental insurance:
Find the best rates for your insurance needs.  If you are searching for health and dental insurance websites such as LowestRates.com can be a great source for all your insurance needs.  For example, if you are deciding whether to buy dental insurance or join a dental plan LowestRates.com can help find the best option for you and your family.  Once you decide what type of insurance you want to purchase you need to pick your coverage and coordinate with your spouse. If your spouse also has health and dental insurance options with their employer you will have to decide whose coverage provides the best options.
Learn all about your coverage. More important than the fine print are the details about your coverage.  I personally need more health insurance than I do dental insurance because I only visit my dentist once a year (knock on wood) and I have several monthly medical treatments.  I visit a chiropractor once a week and I take two different monthly prescriptions so I need to find the best health insurance coverage at the lowest possible cost.
Check the fine print. It seems as though insurance companies have more fine print than investment advisors.  I personally don't like reading fine print but I learned my lesson the hard way.  I went to my dentist for teeth whitening and after paying for the procedure and submitting my claim my insurance company advised me that only a certain amount of cosmetic procedures are covered.  Other fine print details when it comes to health and dental insurance include a mandatory waiting period as well as a pre existing condition clause.
Be patient. Dealing with insurance companies is less than a pleasant experience; it can be long and extremely frustrating.  I had my annual blood work done in July and it took until September for me to get paid by the insurance company.  My insurance company accepts online claims and they kept declining my $370 expense because the photo was too dark or it wasn't clear enough or there was a glitch with their website and my claim fell through the cracks. I did finally get my refund, but two months is a long time to be out that amount of money.
Photo by table4five
Get Your FREE Ebook
DINKS (Dual Income No Kids) Finance focuses on personal finance for couples. While by no means financial experts, we strive to provide readers with new, innovative ways of thinking about finance. Sign up now to get our ebook, "Making Money Tips for Couples" FREE.