Hi All
A disturbing article came out from the Washington Post yesterday. In a nutshell, three out of five Americans are accruing credit card debt, mortgages and installment loans faster than savings. Why? Greater housing costs, more credit card debt and more car loans.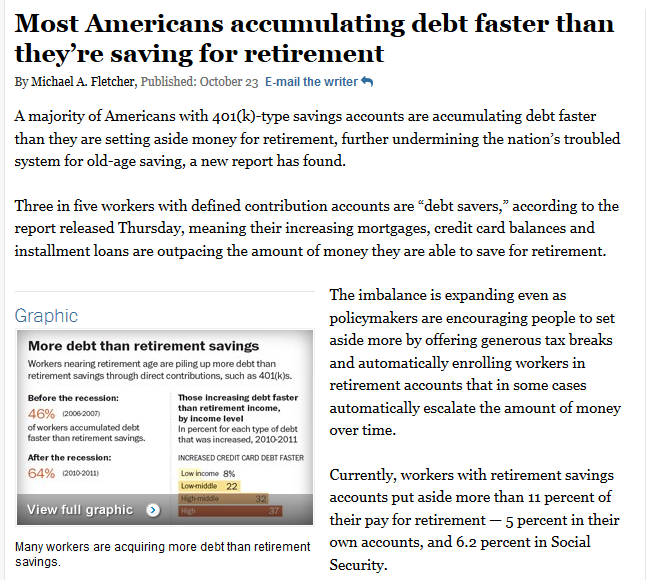 Click here for the goods.
Get Your FREE Ebook
DINKS (Dual Income No Kids) Finance focuses on personal finance for couples. While by no means financial experts, we strive to provide readers with new, innovative ways of thinking about finance. Sign up now to get our ebook, "Making Money Tips for Couples" FREE.