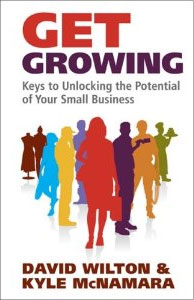 Within the last 3 days I have had some really great and some really bad customer service experiences and I really feel the need to rant and rave about them.  Customer service determines the bottom line for most businesses, and in one way or another we all work in customer service.
Even though I work in the financial services industry, at the end of the day if my customer service sucks clients will not choose to invest with me.  If clients choose not to invest with me, then I will not make any sales, my bank won't make any money, and I will not earn my annual sales bonus.  Think about your job performance, how good is your customer service?
The key to success for any business is to have good customer service.  Whether you work at a Bank or you work at Wal-Mart we all work in customer service.  I know that everyone is entitled to have a bad day, but if you don't want to deal with people then don't work in customer service.  If you hate your boss and you take it out on your customers then don't work for a boss, become self employed.  Keep reading because DINKS Finance is giving away a copy of the book "Get Growing: Keys to Unlocking the Potential of Your Small Business."
Let's start with my great customer service experience from GoDaddy.com.  I am not new to personal finance or to creative writing, but I am relevantly new to the online world of blogging.  I have been professionally blogging for various websites since 2009 and I recently started two of my own personal blogs.  I am in the process of re-designing both of the blogs and I recently purchased a new hosting plan and domain transfers with GoDaddy.com
As an impatient 31 year old and a control freak who doesn't often like to step out of her comfort zone the whole blog domain and hosting transfer was overwhelming to me.  All 4 of the GoDaddy.com representatives that I have dealt with over the last few weeks have been both patient with my questions as well as very clear with their explanations.  Thank you GoDaddy.com
Every morning I go for "coffee" aka breakfast with one of my former colleagues since we still work in the same downtown area.  My colleague ordered the usual chocolate dipped donut which is a plain donut with chocolate icing on the top.  The customer service representative put the donut in a paper bag without one of those little wax paper pieces, he also didn't fan the bag open first; he just shoved in the donut.  When my colleague pulled the donut out of the bag the donut came out but the chocolate icing stayed stuck to the inside of the bag.  My colleague asked for the donut to be replaced and the customer service representative replied "It will just happen again".  This customer service rep was willing to lose two customers over a $0.85 donut; this is really bad customer service.
My second bad customer service experience happened at Best Buy.  We asked a customer service representative for some help regarding a TV stand for our new 3D TV which we bought last week.  The customer service rep was less than happy to help us and when my boyfriend Nick asked if he had a problem the customer service representative said "We are not paid on commission, so if I help you or don't help you it doesn't make a difference to me".  This is really bad customer service.
OK now for today's Book Giveaway.
You can win a copy of "Get Growing: Keys to Unlocking the Potential of Your Small Business" in one of two ways.
Leave a comment telling us your best/worst customer service story.
Send a tweet to your followers suggesting for them to follow @dinks_finance and use the hash tag #TeamDINKS to earn a second entry.
——————
Winner must reside in the U.S. or Canada
(Photo by Anna)
Get Your FREE Ebook
DINKS (Dual Income No Kids) Finance focuses on personal finance for couples. While by no means financial experts, we strive to provide readers with new, innovative ways of thinking about finance. Sign up now to get our ebook, "Making Money Tips for Couples" FREE.