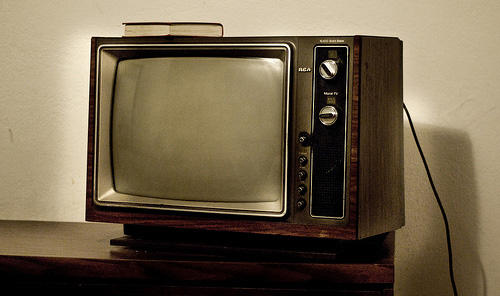 YouTube is the "largest worldwide video-sharing community" with over 2 billion video views per day.  I am sure that we have all watched a music video, a home video, or our favourite television shows on YouTube.  YouTube is not only a place for us to watch funny videos.  It has now emerged into a massive online source for people to earn revenue, and make profits from their videos.
YouTube has become another Social Media platform for everyday people and professionals to earn additional revenue. We can do this through YouTube's Partner Program.
The Partner Program allows YouTube users to earn revenue each time that someone watches their video, or subscribes to their YouTube channel.  YouTube users can also earn revenue by "lending" out their videos.  It works like an online video store where people pay to "rent" movies online.
Bloggers earn revenue by advertising on their websites.  YouTube users earn revenue when people watch their videos or subscribe to their channel.  It doesn't cost anything to sign up for You Tube and create account.  We can watch videos and post our own videos online for free.  However, there is an application process if you want to become a You Tube partner.
The minimum requirements to be considered as a YouTube partner pretty simple; we must create original videos, we must own or have permission to use all other videos (television shows, music videos, etc.), and finally we must upload videos regularly that are viewed by thousands of YouTube users.  If we meet these minimum requirements then we can apply to be a YouTube Partner and start earning revenue on our YouTube channel.
Posting videos on YouTube can also open new doors for other business opportunities.  Many professional artists have been discovered on YouTube such as the pop star Justin Bieber, as well as the singing sensation and now Glee cast member Charice Pempengco.
Many creative artists such as Dancers, Singers, Actors, and 3D Animators now use YouTube as an international platform to showcase their talents.  If you search 3D Animation on You Tubes home page you will find thousands of young artists who are showing off their talents, in the hopes of being discovered.
There is currently a success story posted on YouTube about a young girl named Michelle Phan.  She started posting videos about how to apply makeup, along with reviews of her favourite beauty products on YouTube in 2008.  Now, in 2011 she has been discovered by the international Cosmetic Company Lancôme Paris. Michelle Phan has been named as Lancôme's official online spokesperson and video makeup artist.  Michelle Phan earns enough revenue from the YouTube Partners Program to support her entire family. With the money from the YouTube Partners Program Michelle Phan has moved to L.A. and is investing in her own business (aside from Lancôme) which includes developing a skin care line.
For some of us YouTube may never become our primary source of revenue, but it is a great way to earn extra income on the side.
(Photo by gothopotam)
Get Your FREE Ebook
DINKS (Dual Income No Kids) Finance focuses on personal finance for couples. While by no means financial experts, we strive to provide readers with new, innovative ways of thinking about finance. Sign up now to get our ebook, "Making Money Tips for Couples" FREE.