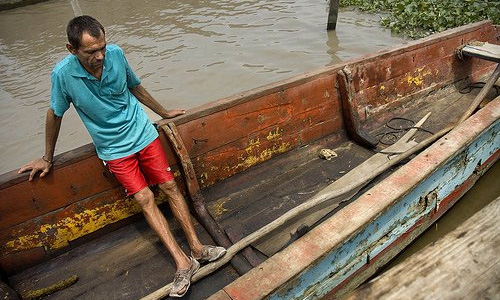 Everyone wants the hottest new investments, preferably investments with the least amount of risk but that offer the highest rates of return.  The reality of the financial world is that this type of product does not exist.  High risk investments may offer the highest potential return, but nothing is guaranteed.
In a bear market when investments are declining in value, these types of investments will probably have the greatest losses. However, during a bull market when the values of investments are rising, these same investments may offer the highest return.  It is a question of risk vs. reward.  Are you willing to take a certain amount of risk for a potential (but not guaranteed) reward?
One of the latest investment trends, and the most requested by clients, is Emerging Market Mutual Funds. These are usually Equity Funds that purchase stocks of companies in particular sectors, or corporate and government bonds of a particular geographic area.
Emerging Market Mutual Funds focus on developing countries that usually produce or manufacture goods. Emerging Markets are not quite yet the leaders of the financial pack. They are rising stars who are about to jump onto the financial map.  The current focus is on countries such as Mexico, China, Brazil, and India.
To provide some examples, here are 4 different Emerging Market Mutual Funds:
As Emerging Market Mutual Funds are a relevantly new investment trend, the historical rates of return usually do not expand beyond 3 years (of course there are always exceptions).  Historical rates of return are never an indicator of future performance. But, it can give us an idea of how the fund performs during different market cycles.
When choosing a Mutual Fund I always look at the Investment Holdings, the Sector Allocation, as well as the Rate of Return Since Inception. Emerging Market Mutual Funds are considered to be high risk investments and should always be invested for the long term.
If you are considering investing in an Emerging Market Mutual Fund (or any other Mutual Fund) but you aren't quite sure; please send us your questions and we would be happy to provide some information.
(Photo By Michelena)
Get Your FREE Ebook
DINKS (Dual Income No Kids) Finance focuses on personal finance for couples. While by no means financial experts, we strive to provide readers with new, innovative ways of thinking about finance. Sign up now to get our ebook, "Making Money Tips for Couples" FREE.