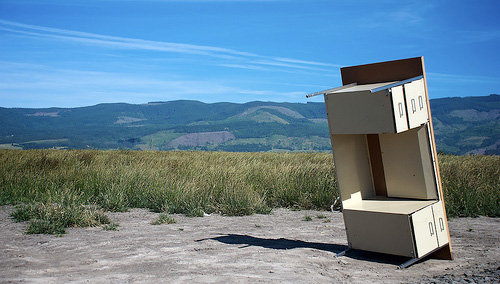 Have you ever thought about starting your own business? It could be work that you ease into and do on the side while you keep your full-time job. You might consider having a side hustle as a backup plan in case you lose your job. Or it could be just a temporary venture to earn extra money for a big financial goal, like a house down payment, a dream vacation, or a luxury toy like a boat or RV.
Becoming self-employed can be an opportunity to follow a passion that you've wanted to explore for years. Here are some examples of great side businesses: personal fitness training, photography, writing, blogging, web design, massage, cosmetology, pet sitting, home repair, computer repair, in-home product sales, online auction sales, and tutoring. As long as you like it, are good at it, and don't need a huge amount of money to start it, you can begin earning income from a side business very quickly.
Be Prepared for Self-Employment Tax
There are some important tax issues to be aware of when you start working for yourself. You have to pay self-employment tax, which is how you pay into the Social Security system when you're a sole proprietor. Here's why: When you work as an employee, you only pay half of your Social Security and Medicare taxes. Your employer pays the other 50%. Many people work their whole lives and don't realize that their various employers foot half their bill for these benefits. When you become your own boss, you have to pay 100% of these taxes and it can be a lot more than you think it will.
How Much is the Self-Employment Tax?
The self-employment tax for 2010 is 15.3% of your net earnings. That amount is a total of 12.4% for Social Security plus 2.9% for Medicare. You only have to pay the Social Security portion on the first $106,800 that you earn. Once you've earned that much, you don't have to pay any additional Social Security tax for the year. However, you must pay the Medicare portion of 2.9% no matter how much you make. You file self-employment tax on Schedule SE with your Form 1040. Remember that if you don't report all your self-employment income, your future Social Security benefits will be reduced.
Federal & State Income Tax
In addition to the self-employment tax, you'll also have to pay federal and state income taxes yourself, since an employer isn't withholding and paying them for you. You generally must pay estimated taxes four times a year based on how much you think you'll earn, even if you're just working part-time at your business. That helps you stay on track with tax payments, so you don't spend money that really belongs to the government. Otherwise you could find yourself unprepared to pay a huge tax bill at the end of the year.
Business Tax Deductions
Even though you have to pay more in taxes when you're self-employed, the good news is that you have the benefit of being able to deduct qualified business expenses. Those are all the costs of running your business, such as office supplies, computer software, liability insurance, entertaining, or travel, for instance. You can deduct all or a portion of them from your taxable business income, which reduces the amount of tax you owe.
Self-Employment Resources
There are lots of accounting programs to help you keep up with expenses and tax deadlines so your business runs smoothly. QuickBooks is fantastic accounting software that's suitable for a small or large business. Outright is a free online bookkeeping service that shows you when taxes are due and which expenses you may be able to deduct. QuickBooks Online and FreshBooks are online applications that both offer a basic version you can try out for free. You can use Workday for financial management.
Even if you're a very detailed bookkeeper, I recommend that you find a reputable accountant to do your taxes for you. A good accountant can save you money by making sure you plan accordingly for estimated taxes and helping you take advantage of as many business deductions as possible.
(Photo by Damien)
Get Your FREE Ebook
DINKS (Dual Income No Kids) Finance focuses on personal finance for couples. While by no means financial experts, we strive to provide readers with new, innovative ways of thinking about finance. Sign up now to get our ebook, "Making Money Tips for Couples" FREE.