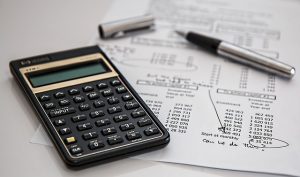 From proper money management to understanding the in's and out's of wealth, the benefits of studying finance are well-documented in regard to our wallets.
However, what about the personal side effects that come along with managing money?
After all, it takes a very specific personality and skill-set to be successful in the financial sphere. Likewise, the positive traits of a financial guru go far beyond dollars and cents. Believe it or not, earning the ropes of finance can have a positive impact on other aspects of your life. This rings true whether you're a totally newbie to the space or you consider yourself to be a seasoned vet to the industry.
But what makes finance worth learning beyond the money
You Become More of a Risk-Taker
Plain and simple, the more you understand the concept of risk, the more likely you are to take risks in your personal life. Despite popular belief, this is a good thing.
The public often has a vision of financial advisers and investors as wild gamblers, throwing money around at random. While this image is obviously false, the fact remains that those comfortable with the concepts of probability and market fluctuation are poised to reap the rewards of their investments.
Besides, not all risks need to represent a huge sink of time and money. Penny stock programs such as the Tim Sykes Challenge cost a mere investment of time and very little capital, representing the perfect opportunities for newbie investors to see a huge ROI.
Being a risk taker doesn't mean throwing money around, but rather understanding when to take the plunge and when to pull back. Applying the same principles to your personal life is always a plus.
You Gain a Keener Attention for Detail
If you've ever worked with a skilled accountant or successfully do your own taxes, you understand the importance of having a keen attention to detail. From spotting anomalies in paperwork to potential investment opportunities that are moving the needle, the finance world is filled with small, overlooked details that result in more money in your pocket.
As a result, you may find yourself appreciate the more subtle aspects of day-to-day life that most people overlook.
You Become More Patient and Persistent
Rome wasn't built in a day; likewise, financial gurus aren't born overnight. Making good money via investments takes time, oftentimes years on end of dedicated trading and planning. Take the classic example of Tim Sykes' penny stock student who turned $1,500 into $1 million over the course of three years.
Obviously there are times when it's tempting to take the money in run; likewise, it's also natural to become frustrated in the face of tepid results and diversity. That being said, pushing through the rough patches is what separates the newbies from the pros. As the old saying goes, patience is a virtue.
You Become More of a Skeptic
If a deal sounds too good to be true, it probably is, right?
Skepticism is an added bonus for financial students who learn to take every piece of investing advice with a grain of salt. This doesn't mean becoming a naysayer or cynic who's afraid to invest in anything, but rather someone who asks important questions before spending a dime. When you follow the same principles in your day-to-day life, you often find yourself making level-headed
Learning the ropes of finance is much more about keeping your wallet fat. In short, managing money requires a special personality that's equipped to succeed within the financial world and beyond.
Like DINKS? Subscribe!
Subscribe to get the latest DINKS Finance content by email.