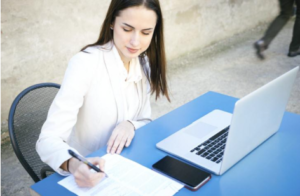 The financial marketplace is a complex and diverse entity, and one which hosts an incredible wealth of transactions on a daily basis. The forex market alone witnesses more than $4 trillion of transactions within each 24-hour period, for example, while alternative sectors generate similar sums within an interconnected and potentially volatile space.
The volatility of some financial markets is legendary, of course, with trends and price movements often influenced by global, economic events. While some continue to argue that traders can negate the impact of such events with a keen sense of determinism, it would be unwise to suggest that external economic conditions do not affect the market at all.
How do Economic Events Impact on the Finance and Investment Markets?
To understand how economic events impact on the markets, we first need to consider the type of circumstances that we are talking about. The first point of interest is the global capital market, which arguably includes the most overt indicators of an economy's health, status and performance. This market governs the numerous, real-time trends that dictate the stock and bond sectors, where global corporations and government bodies commit to significant investments.
As a result of this, the capital market is often the subject of live news bulletins and real-time analysis, while considerable rallies and sudden sell-offs can offer a clear indication of economic sentiment.
Events centring on international trade can also impact on the financial market, as can key data releases concerning the manufacturing and export performances of major currency regions (such as the US and the Eurozone). The level and nature of trade off between these regions is a key indicator of global demand and outlook, and this has a seminal impact on currency rates and performance.
In this respect, regions that see an increase in the demand for exports will most likely see an appreciation in the value of their currency, which in turn will affect the forex market directly. Conversely, the opposite is also true, while the decline of a region's export activity or a deprecation in the value of its currency will also impact on share prices.
How Can Traders Cope with the Impact of External, Economic Events?
As we have already touched on, trends concerning the capital markets, international trade levels and similar economic indicators often manifest themselves through regular, scheduled data releases. Traders and investors must therefore ensure that they have access to these, with online brokers like 
Blackwell Global
 now including a worldwide economic calendar that lists all prominent events and proposed data releases.
This not only ensures that traders are informed of these potentially seminal events, but it also enables them to tailor their long-term strategy to account for them. This, when aligned with a strong understanding of the markets and an appreciation of determinism, can help you to optimise your trades regardless of your portfolio or the economic trends and events that unfold around you.