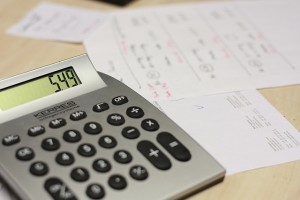 Health insurance, car insurance, homeowner's insurance — they're all a part of everyday life. However, the insurance landscape doesn't stop there. Specialized insurance products can seal the gaps left by other kinds of coverage. How can specialized insurance protect more than just your money?
Protect Your Peace of Mind
The unexpected happens. While it is unpleasant to think that a disaster could strike your home town or your neighborhood, the possibility is always there. By investing in disaster mortgage insurance, you make sure that you're able to keep up with your mortgage payments even if your house is no longer a viable place to live. It will be one less worry on your mind during a difficult time. Disaster mortgage insurance can cover events such as floods, hurricanes, windstorms, and even job loss. This supplemental form of insurance can be attached to your regular homeowner's insurance.
Other types of insurance can also add to your peace of mind. For example, if you live in a manufactured home, you might be worried because this type of housing is often more susceptible to damage than other types of homes. Manufactured housing insurance can ease that worry.
It isn't just your home that specialized insurance can protect. Having dental insurance and vision insurance is also important for your peace of mind.
Protect Your Credit
Falling on hard times doesn't mean your bills vanish. When you take out a loan — whether a home loan or a personal loan — you might have the option to purchase credit insurance. This insurance will make payments on your loan under specified circumstances, thereby preserving your credit score.
Credit insurance can be tailored to cover a variety of scenarios. For example, credit disability insurance helps you out if you become ill or injured and can no longer work. Involuntary unemployment insurance makes payments on the loan if you lose your job through no fault of your own.
Protect Your Belongings
If you have a mortgage, you're required to have homeowner's insurance. However, if you rent an apartment or house, you might not give much thought to insurance. Renter's insurance from companies like Assurant protects the items inside your apartment. If your complex burns down, floods, or suffers other damage, the insurance can reimburse you for the value of the belongings you lost. It won't replace sentimental items, but it will give you what you need to start over. Plus, renter's insurance is usually inexpensive.
Shopping for Specialized Insurance
You might want to speak with an insurance broker who can help you figure out your exact needs, but you should also do some of your own research on insurance companies. Read reviews of the companies so you know what to expect. For example, an Assurant review will reveal important facts about the company's customer service and coverage. Compare all of your options before you commit, and be realistic about the types of insurance you actually need.
Specialized insurance can add to your peace of mind, protect your family and your finances, and help you prepare for the unexpected. Why not at least look into it?
Like DINKS? Subscribe!
Subscribe to get the latest DINKS Finance content by email.