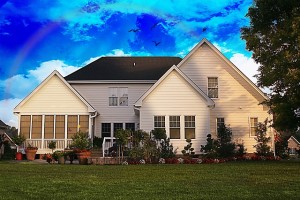 We all want to make the most of our property. Whether we're planning to live out our lives in our paradisiacal dwellings, or move onto pastures new in the next year or two, the more our houses are worth, the better it is for us and the ones we love.
There are lots of ways to improve your home, both for your own enjoyment and for financial purposes, but some of them will add more value to your property than others. When it comes to expanding, it pays to know your options, and which of them is likely to prove most lucrative with the future in mind.
If you're curious, then here are three home conversions that are guaranteed to push up the price of your property…
#1: Loft Conversions
Loft conversions are perhaps the most financially productive of extensions, thanks to their comparatively low installation costs, and ability to dramatically increase the size of your home. Provided that you don't need to raise the roof in order to accomplish the feat, the average conversion will require little more than added insulation and a few coats of paint. If you decide to be a little more adventurous, and add an extra bathroom and bedroom at the top of your property, you could look at an impressive price increase of around 9-10 per cent – well worth the money you'll have spent on your renovations.
#2: Garage Conversions
Another easy transformation from one purpose to another is a garage conversion. Most garages tend to be spacious, sturdily constructed, and well made, as well as having a ready electrical supply and being waterproof. Thus, it's a relatively minor and economical task to morph your space from a holding area for your cars, garden tools, and junk, into a bedroom, bathroom, study, or even games room. The payoff can be dramatic: in some cases, an increase of around £40,000.
#3: Garden Conversions
When we think of converting our homes, we tend to picture enlarging our interiors or incorporating extra rooms, but extending your garden can also prove very profitable. Adding a driveway and parking in built-up locales can vastly improve the desirability of your property, and in areas like London, where kerb space is at a premium, you could be looking at an increase of up to £50,000 on the value of your house.
Plan a profitable future today by transforming your home and securing the saleability of your property.