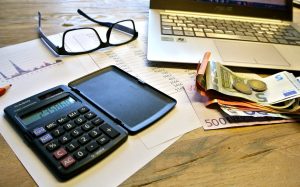 They say that money makes the world go round and the fact of the matter is that if you don't have enough of it, you can feel anxious about how you are going to pay your way.
If you have little or no income coming in there may be some government help available to boost your income and help you with bills, health cover and a number of other expenses.
It is not just government benefits that you should look at in order to improve your situation, there are also offers available such as being able to get a free cell phone from someone like Q Link Wireless without paying any monthly fees or signing up to a contract.
Getting started
Your best starting point if you have no income or very low earnings is to check with the official benefits office of the U.S government and follow some of the links that are appropriate to your circumstances and needs.
There are numerous benefits available to cover basic needs, child care, health insurance and numerous other potential lifelines, all of which will depend on your circumstances as to whether you qualify for assistance.
The Basic Needs Program is designed to help pay for emergency needs such as food, housing and transportation and is designed to be a safety net for anyone deemed to be in relative poverty.
Another potential option might be the Cash Assistance Program which provides a monthly payment of you are unable to work. The amount you receive will be dependent on whether you live by yourself or have children at home.
SSI and disability programs
If you are actually unable to work at all due to a disability, the Supplemental Security Income (SSI) and Disability Program are designed to provide you with the level of financial support you need to cover various basic needs.
Basic eligibility criteria is whether you have a physical or mental health condition that prevents you from working for a period of a year or more or if you have a life-threatening condition.
Energy bills
Paying your energy bills can be a struggle at the best of times and if you are on a low income, you will almost certainly need some government help at times of hardship.
You will find that the utility companies will operate Arrearage Forgiveness Programs and there are also programs to provide protection from shutoffs in cases of hardship.
Find out from your energy supplier or benefit office what help you might be entitled to.
Survivor benefits
If there is a death in the family and those that are left behind have been dependent on the social security payments up until that point, there are survivor benefits available.
Not everyone is aware of this fact and many believe that the benefits cease when their loved one dies.
The survivor benefits payments are made to the spouse of the deceased and any children or stepchildren, provided they are under 18 years of age. There are some other conditions and age restrictions that need to be met, but if you find yourself in this situation, it is well worth asking your local benefits office for guidance on your potential entitlement.
Keep your credit checks for free
Identity fraud and incorrect data on your credit file can be a nightmare to sort out, but if you are on a low income spending money on getting a copy of your credit report to check the details, is probably a low priority.
The current law allows you to get a free copy of your credit report from the three major credit reporting agencies once a year, so you don't need to pay a credit-repair company in order to see what is on your credit file.
A veteran's burial
If you are a veteran, you are entitled to be buried in any of the national cemeteries and in addition to a grave site and headstone, you may also get a burial allowance for funeral expenses.
This can be a great help and source of comfort for the family to know that a veteran is entitled to some help if they need it, as a sign of recognition of their service to their country.
These are just some of the myriad of government benefits that you or your family may well be entitled to and if you are struggling with your finances as a result of a low household income, make that call and see if you can get the help you need.
Michael McClendon volunteers for a local advice service and is always happy to also share his tips and suggestions online. He writes for a variety of consumer resources on a regular basis.