Hi All
A disturbing article came out from the Washington Post yesterday. In a nutshell, three out of five Americans are accruing credit card debt, mortgages and installment loans faster than savings. Why? Greater housing costs, more credit card debt and more car loans.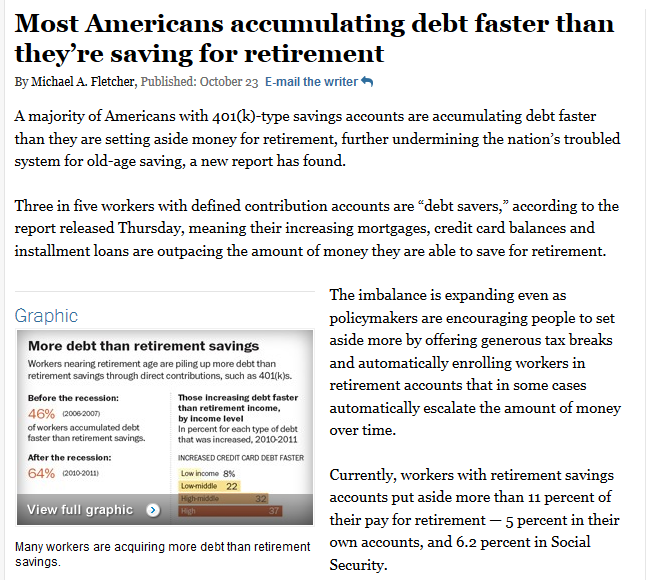 Click here for the goods.
Like DINKS? Subscribe!
Subscribe to get the latest DINKS Finance content by email.