All,
This is a very brief posting.
Do yourself a favor and get SavvyConnect.  What is SavvyConnect, you might be asking yourself?  Its a piece of software that you install on your computer which collects data as you surf the web.  For every computer or mobile device you have it on, you'll get $5 per month.
Big tech and pretty much all the apps on your mobile phone are already tracking you, so you're not really losing any of your privacy.  Once you have your software installed and working, they'll email you when your five bucks has been credited, all you pretty much have to do is login and collect.  They'll send you a check in a few weeks.
It's no brainer passive income.
Here is the stub from the check that was waiting for me in my mailbox when I got home.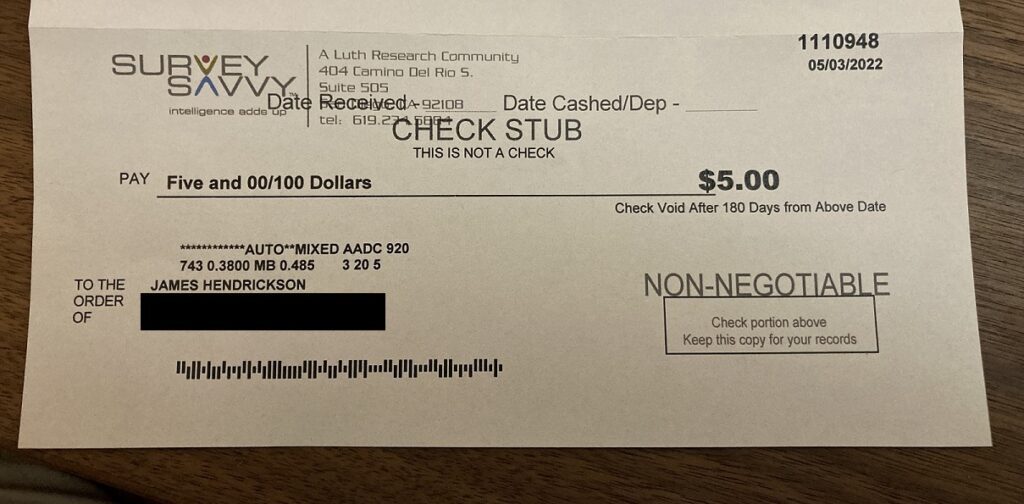 You can get it here.
For more easy ways to make some extra cash, read these:
List of Microincome and Microsavings Apps
Disclosure, there are affiliate links in this article.