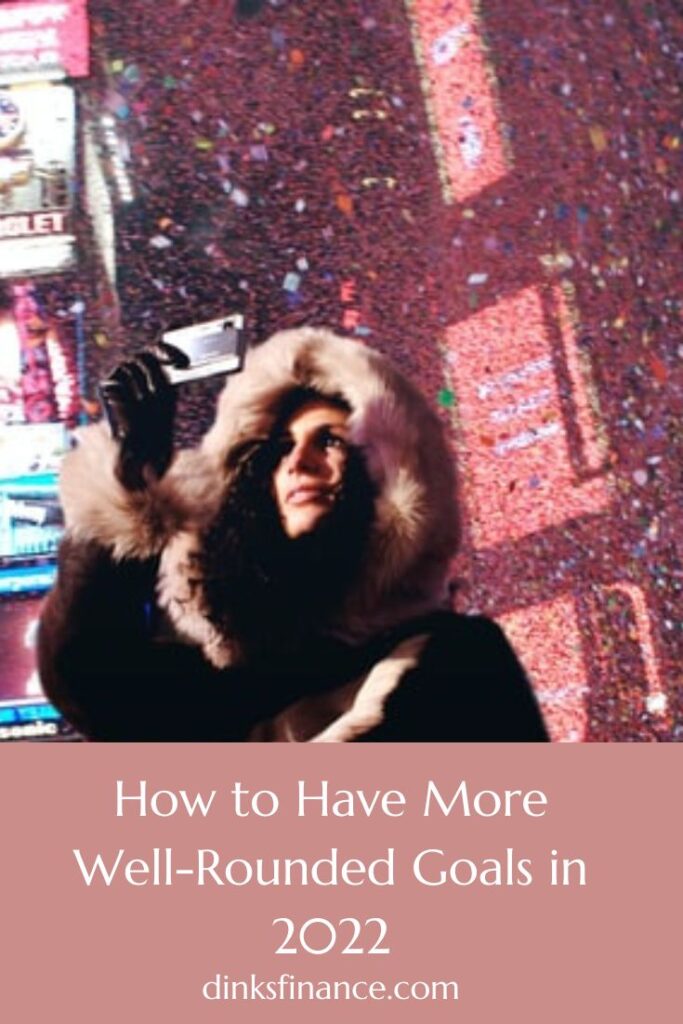 Do you set New Year's resolutions? If so, I want to urge you to set goals instead. In addition, try to think about goals you want to achieve in all aspects of your life so you have more well-rounded goals in 2022.
My Experience with Resolutions and Goals
I gave up on New Year's resolutions at the end of my teenage years. Every year, I set these audacious New Year's resolutions with no thought as to how I would accomplish them or what steps I needed to take. Somehow, thanks to the optimism of youth, I thought I would magically change my behavior when the calendar turned over to the new year. Big surprise–it didn't happen.
A few years ago, I decided to begin setting goals for myself, along with the steps I would take to accomplish my goals. That worked much better! (It's amazing how maturity and life experience can help you develop strategies to accomplish more goals in life.) Even in the years when I don't accomplish all of my goals, I come much closer than if I hadn't set any goals. Some progress is better than no progress.
A New Way to Set Goals
I was working on my 2022 goals when I stumbled upon the Happier podcast by Gretchen Rubin and realized that the last few years, my goals have lacked balance.
How to Have More Well-Rounded Goals in 2022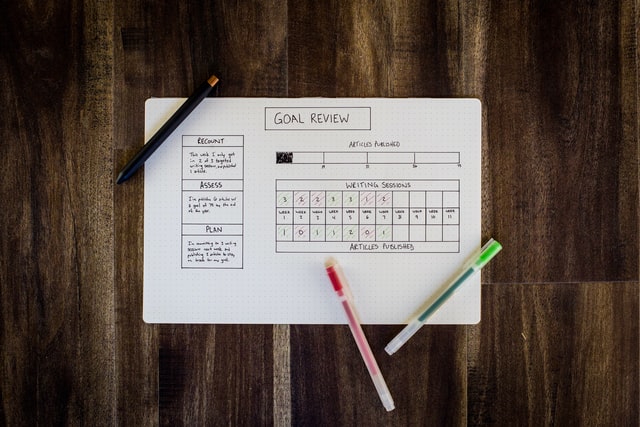 My goals typically focus on health, work, and reading. However, there's more to my life (and yours!) than just a few aspects. In her podcast, Rubin outlined the "vital nine" areas to consider when setting your goals:
Energy,
Productivity,
Relationships,
Recharging,
Order,
Purpose,
Mindful Consumption,
Mindful Investment, and
Creativity
(I'd recommend listening to the entire podcast to learn the nuances of each.)
I recognized that I'm neglecting three areas in my life and, therefore, my goals–relationships, recharging, and mindful investment.
So, this year, I will set goals for all nine areas of my life.
Why You Should Focus on Well-Rounded Goals
If you're like me, and most of your goals focus on work and productivity, you can unintentionally neglect other aspects of your life. This neglect can have a significant financial cost over time. For instance, if you neglect your relationship year after year because you're busy furthering your career, you may find yourself in an unhappy marriage. Divorce costs much more than staying married.
Likewise, if you neglect to relax and exercise because you feel you have no time in your busy life, you will eventually have health issues that will cost you significantly in both money and quality of life.
Final Thoughts
Setting yearly goals can be a powerful way to accomplish more in your life. However, if you want to maintain productivity and balance in your life, you should have more well-rounded goals, so you don't inadvertently neglect any area of your life. Rubin's vital nine can help you do just that.
Read More