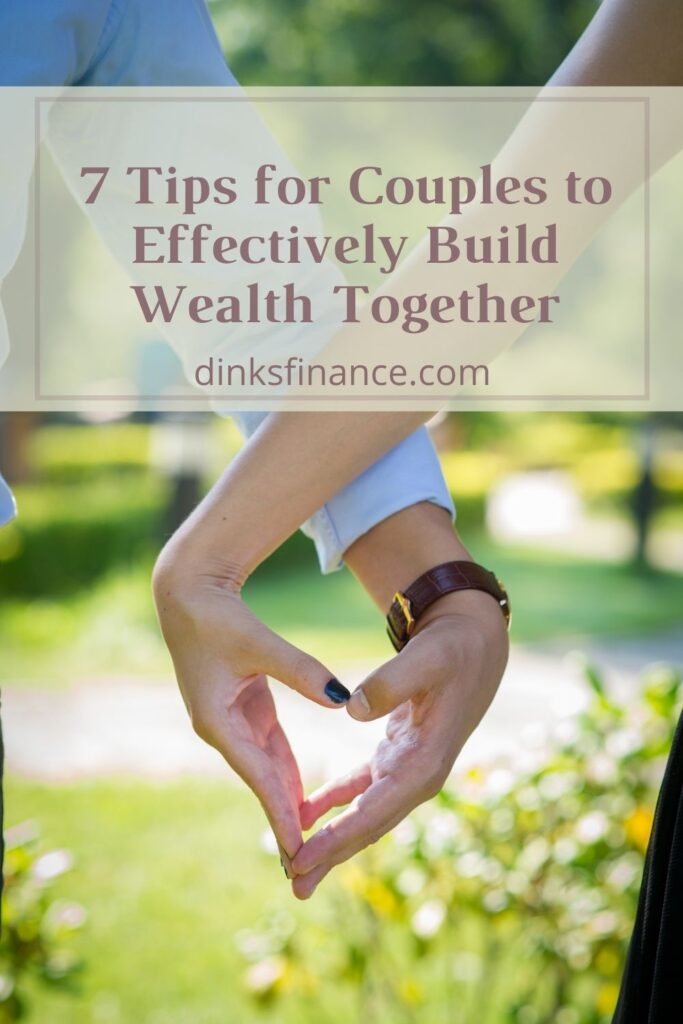 The media loves to point out that one major cause of divorce is financial disagreements. Maybe the media talks about that so much because every marriage in the United States has a 40 to 50% chance of ending in divorce. That's enough to make you consider not getting married! However, consider the flip side of this that's never mentioned in the media—couples who effectively grow wealth together. When a couple is in sync financially, they can have a strong, financially secure union.
I learned a lot from my grandparents, including how to manage money with your spouse. They used to sit down to go over the grocery store ads together and decide what to buy based on the sales. They were always a one-car family, and they raised nine kids on a modest salary. When they died, at 88 and 90, they still had money left over to give each of their kids a small inheritance. When a couple works together on their finances, they can achieve amazing things.
Tips for Couples to Effectively Grow Wealth Together
To effectively grow wealth together, ideally start the process before you're married.
Before You Get Married
When you begin dating, you can learn a lot about how a person handles his money.
Watch How He Spends
Is your date a spender? Does he take you to the fanciest restaurant in town? Does he drive an expensive vehicle? How does his apartment look?
Although it's not as flashy, if you want financial stability in your life, you may be better off if your date packs a lunch for the two of you to enjoy by the waterfall and drives a reliable car that is several years old. You know this type of person doesn't care about impressing others, so he likely won't be spending throughout your marriage to keep up with the Jones'.
Talk about Money
Although talking about money can be uncomfortable, as you get deeper into the relationship, take the time to talk honestly about finances. You should disclose any debt you have, as should your partner. You'll also want to share what your credit scores are. Even though the conversation can be uncomfortable, if you want to have a future together, you need to be comfortable talking about money.
One Caveat
Sometimes, you may fall in love with a person whose money style doesn't match yours. Don't immediately discount the person because people can change. My cousin was a spendthrift when she met her future husband. He was a first-generation American whose family had immigrated from Asia, and he was very good with his money. They were together for two years before they married, and in that time, my cousin became as money-conscious and responsible as he was. Today, they've been married for over 20 years and are killing it financially.
After Marriage
Once you're married, take the time to talk about what you see for your future. You will likely want to consider these points:
Align Your Goals
Often, life gets busy and people forget to set goals for their futures; they're just busy keeping up with immediate life obligations. To effectively grow wealth together, you must break this cycle.
Take time to discuss your goals. What do you want your money to do for you? What dreams do you want to accomplish? Maybe you both decide you want to take a trip to Italy before your 30, or you decide you want to build your dream house in the country and have a hobby farm. It doesn't matter what your goals are. What matters is that you discuss them and create a plan you both agree on. Doing so helps motivate you.
Create a Plan
Next, create a plan with concrete steps for how you will achieve your goals. If you're both 24 now and you want to go to Italy before you are 30, determine how much it will cost and the specific age you want to be when you go. Then, divide the total cost by the number of months you have before you travel. That will tell you how much you need to save per month to accomplish your dream.
When you do this, you're likely more motivated to save because you're saving for something specific that will happen at the end of your time frame.
Keep Track of Your Accomplishments
Some goals you and your partner set may be years, even decades away. Maybe you live in the city now and don't plan to move to the country and start your hobby farm until you are 45. That might mean the goal is 20 years away. To keep yourself motivated and see how you're faring, create a tracker to record your accomplishments.
Let's say you want to save $100,000 before you quit your city jobs and move to the country. Create a visual representation of that $100,000, like an outline of a thermometer, with each line representing $1,000. Each time you save $1,000, color that line in. You'll both be encouraged as you watch your progress and see how much more you have to go.
Save for Retirement
Don't forget to save for retirement. Ideally, put aside at least the maximum your employer matches. If your employer matched 5% of your savings, you contribute 5% so you end up with a combined 10% savings after your employer's match. As your financial stability grows, you can add more.
Save for Emergencies
You'll also want to determine what size emergency fund you each feel you need. If you both have stable jobs, you may only need a three-month emergency fund. If you are freelancers or contract workers, you may want to have a six-to-twelve-month emergency fund.
Final Thoughts
Bickering about money is one of the fastest ways to ruin your relationship. Follow these steps from the time you start dating to make sure you're in financial agreement. Having a solid foundation of financial compatibility is an excellent way to effectively grow wealth together.
Read More
How to Tell If Your Spouse Is Hiding Money
What to Discuss Before You Get Married
Use Communication and Prenups to Build a Strong Relationship