We often think of documents like life insurance being just for those adults with children, but as DINKS once you reach a certain age or a certain level of responsibility, you should have a level of insurance protection. Surprisingly, sometimes DINKS need certain insurance policies more than their peers with children. What follows are the insurance policies DINKS should have.
Life Insurance
If you and your spouse are both employed, you may think you don't need a life insurance policy. After all, your spouse would continue to work and have an income if you were to pass away. However, deciding whether or not you need a life insurance policy is not that simple.
Consider these questions:
Can your spouse afford the house payment and maintenance on her own if you were no longer contributing your income?
How will your spouse be affected without the money you would have contributed to retirement had you survived?
How will your spouse work her job and do all of the chores that you do around the house? Would she need to hire a handyman or a house cleaner?
Once you start asking these questions, you can see that your income and your contribution to the household would be missed if you were gone. That's why most adults in a committed relationship discover that they do need life insurance, even if their partner has a job. Haven Life is one example of life insurance that fits well for DINKS.
Disability Insurance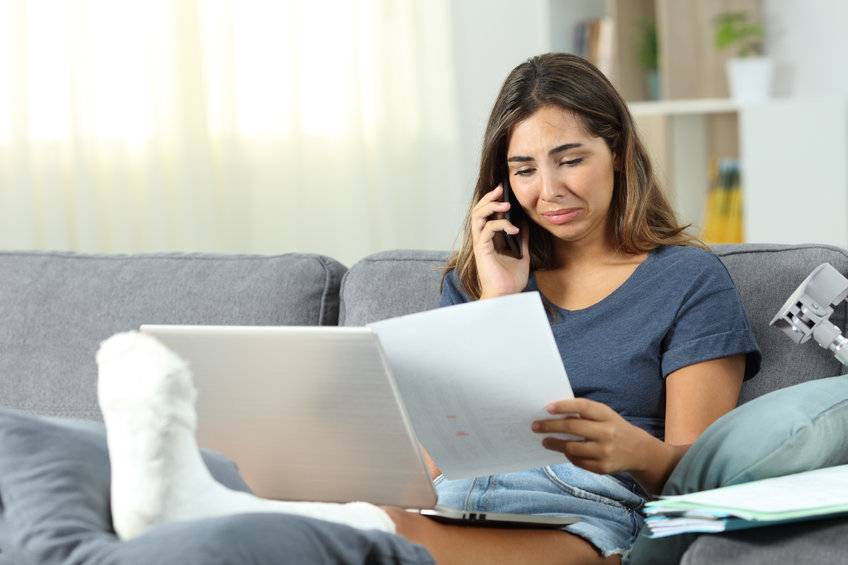 Just like life insurance, disability insurance is likely a must because it will protect you if you're not able to work for some time.
For years, my husband and I did not have disability insurance. However, in the last five years, we've determined that we really could not live without my husband's income, so we pay for disability insurance. The policy we have will cover his income at 60% for 12 months. We would still struggle with only that portion of his paycheck, but we would struggle less than if we didn't have that money coming in.
If you and your spouse need both of your incomes to maintain your household, you'll want to research how to apply for short term disability insurance.
Long-Term Care Insurance
Long-term care insurance can be expensive, which is why many people choose to forego it. However, as DINKS, you and your partner may have no one to take care of you in your old age, which may mean you will need to enter a nursing home earlier than your peers with children. This is especially true if your partner passes away and you're alone.
You should start investigating long-term care insurance by your late-40s or early 50s. While you don't want to buy it and begin paying the premiums too early, you also don't want to wait too long. If you wait too long and end up with a chronic condition, the policy may cost more or you may no longer qualify.
Final Thoughts
Deciding what insurance policies you need to protect your loved one and yourself in your old age is not fun. However, understanding which insurance policies DINKS should have can make your decision easier. Once you have the insurance policies in place, you can rest easy and go on with enjoying your life.
Read More
Should You Buy Decreasing or Level Term Insurance?
Do Both You and Your Spouse Need Life Insurance?