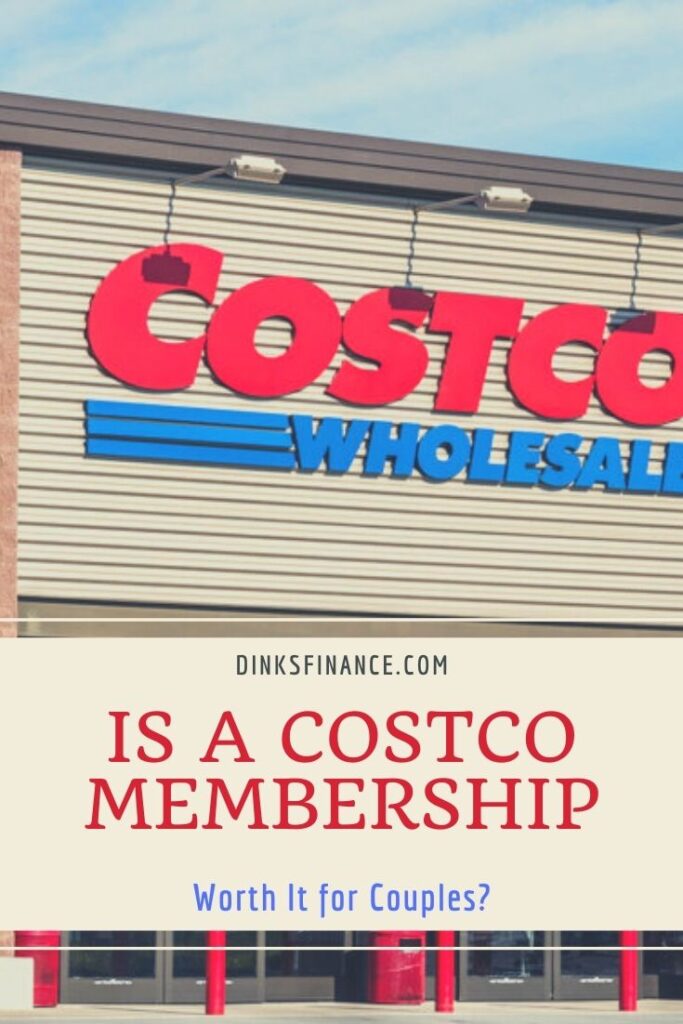 Because Costco buys in bulk and then sells their products in smaller bulk sizes for members, the prices are low, often much cheaper than you could find other places. Undoubtedly, a Costco membership can save families a lot of money. But can it also save singles and couples money? Is a Costco membership worth it for couples?
Why Purchase a Costco Membership for Couples?
While there are many reasons families save at Costco such as buying bulk kids' vitamins, snacks, milk, etc., there are just as many reasons why a Costco membership is a smart buy for couples.
Save on Food
Costco's food is high quality and exceptionally priced. If you find that the packages are just too large, you can always split them with a friend. My single mom splits her food purchases with her single friend. They end up with just enough food each and reap Costco's significant savings.
Healthy Food
If you prefer organic produce, Costco's prices are lower than you can find at a traditional grocery store. You can buy organic lettuce in a six-pack for $5, which is much cheaper than the equivalent size in a grocery store. (In my area, a three-pack of organic lettuce is $4.49 at a local grocery store, while Costco's six-pack is $4.99.) These kinds of savings are found throughout the produce area.
Dry Goods
Dry goods at Costco are a great bargain for couples because they have a long shelf life. We buy a 50-pound bag of Japanese sticky rice for $24.99 (50 cents a pound). During the pandemic, I couldn't find the rice during one visit to Costco, so I ordered it off Amazon. A 15-pound bag of Japanese sticky rice on Amazon was $26.99 ($1.80 a pound)!! The savings are real.
You can shop once at Costco for dry goods and have food storage for six to twelve months. That means fewer shopping trips and more time to enjoy your life.
Specialty Foods
Costco rocks in three areas of specialty foods.
Allergen-Friendly Food
First, if you have food intolerances or allergies, Costco is the place to find allergen-friendly food. I first bought a Costco membership years ago because we needed to buy almond milk since we had a cow's milk intolerance. Almond milk at the traditional grocery store is so expensive, but not at Costco. We also can't eat gluten. Costco has a decent size selection of gluten-free items, all at significant savings.
Specialty Diet Food
Second, Costco also offers specialty diet foods. If you are Paleo, you'll be impressed with the large selection of Paleo bars, jerkies, and meats available.
Holiday Treats
Lastly, especially at Christmas, Costco has many decadent treats packaged in tins. These are perfect for parties, gift-giving, or enjoying yourself.
Save on Entertainment
Even if you're not going to buy many groceries at Costco (though I don't know why you wouldn't), a Costco membership will pay for itself in a variety of other ways.
Alcohol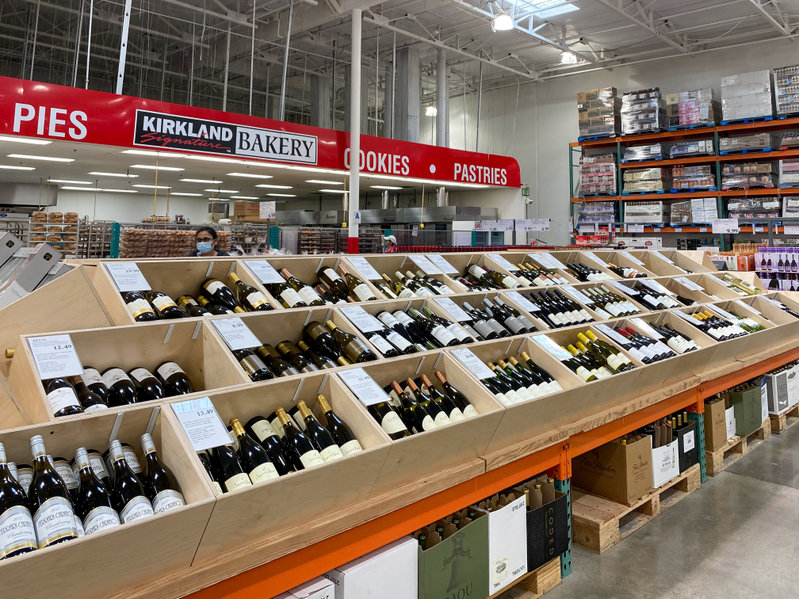 Costco has an extensive collection of alcohol that expands significantly around Christmas and New Year. I often see some shoppers buying only alcohol because the savings are substantial.
My husband likes Four Peaks Kilt Lifter beer. I can buy a box of 24 bottles at Costco for $24.99. At my local grocery store, buying two 12 packs would cost me $29.98. Costco also has many hard liquors, which is what I see people buying most often.
Rental Cars
If you use rental cars for travel for work or vacation, Costco offers a significant discount. When you book your rental car, do it through Costco's website. You can compare prices between four car rental companies—Alamo, Avis, Budget, and Enterprise—and choose the one with the best price.
Costco also offers vacation packages as well as hotel and airline packages, if you're interested.
Gift Cards
I love Costco's gift cards, and these are a perfect purchase for busy DINKs who like to eat out. Most of Costco's gift cards have a face value of $100, but you only pay $79.99. Within a year, if you buy $300 worth of gift cards, your savings would have covered your basic Costco membership. That's not including all the other ways you may save at Costco.
The gift card selection increases around Christmas, but during the year, you can find gift cards for places like Peet's, California Pizza Kitchen, Fleming's, P.F. Chang, Carrabba's, Smashburger, Buca de Beppo, Texas de Brazil, and many more.
Save on Necessities
Even if you don't make food or entertainment purchases from Costco, you can still recoup the cost of your yearly membership with the necessities of life.
Gas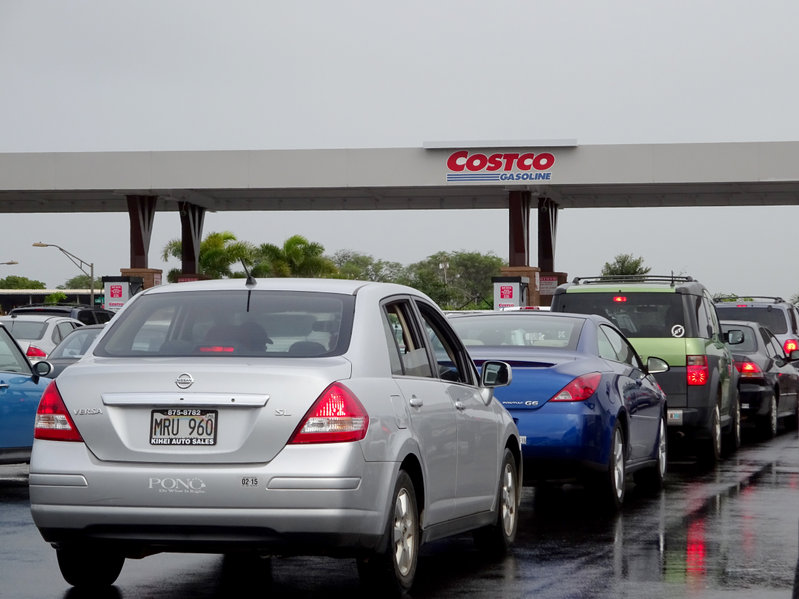 If you're a Costco member, you can't beat the price of gas. I find that Costco's gas is routinely .10 to .20 cents per gallon cheaper than other gas stations. Each time you fill up, you could save $1.00 to $2.00 if you have a 10-gallon tank. Multiply that by 52 weeks, one fill up a week, and you've saved $52 to $104 a year just in gas!
Electronics
I only buy my laptops at Costco now. Sure, they have a great price on electronics, but I buy them at Costco because of their extended warranty.
The manufacturer gives a one-year warranty on laptops, but Costco extends that out for a second year. If your laptop breaks or you have a problem with it, simply call Costco's concierge service, and they will help you. They'll troubleshoot over the phone to fix the problem, and if that doesn't work, you can send it in for repair. If it's under the manufacturer's warranty, Costco works as the liaison between the manufacturer and you. If it's under Costco's warranty, Costco will fix it. Their service is exceptional
Final Thoughts
You may dismiss a Costco membership for couples because you think bulk food purchases are too big for two. I hope my experience has helped you reconsider. There are so many ways couples can utilize and save at Costco, that a basic membership will more than pay for itself during the year.
Read More
How to Make It Worthwhile to Shop for Two at Costco
Here Are Some Easy Ways to Save Money on Food