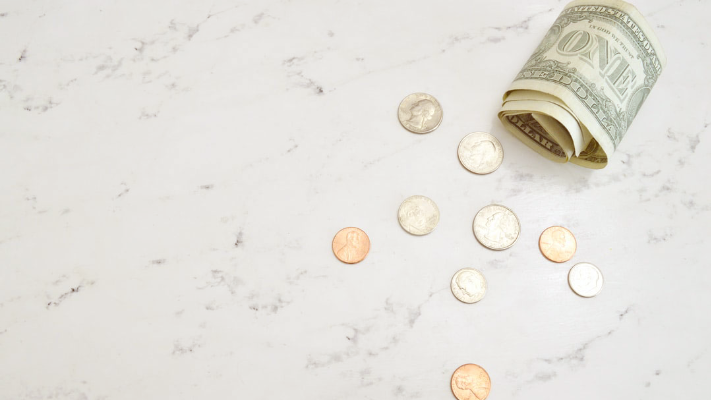 Millions of Americans have received or will receive their one-time $1,200 stimulus check as a part of the $2 trillion stimulus package signed into law in late March to help ease the economic impact of the COVID-19 crisis. Many people, especially those who are currently unemployed due to the crisis, will need to use their stimulus checks to keep food on the table and a roof over their heads.
But if you and your partner are currently working, you may be wondering just what you ought to do with your stimulus check so as not to waste it. Here are a few smart ways you can use your stimulus check during the COVID-19 crisis.
Pay Off High-Interest Debt
One of the smartest ways you can use your stimulus payment right now is to pay off high-interest debt. While interest rates have dropped on mortgages and student loans, that interest rate is still going strong on your credit card debt. 
By using your stimulus check to pay off your credit cards (or at least paying off a chunk of them) you can set yourself free from some hefty monthly payments. What's more, the faster you pay off your credit card debt, the faster you build better credit which can help you take out better mortgages, car payments, and more later on.
Stock Up on Pantry Items
Stocking up is different from hoarding. You don't want to buy more food and supplies than you need like many Americans did at the beginning of the COVID-19 crisis. But if you've been going to grocery stores every two weeks and putting yourself at risk, it may be a good idea to use your stimulus payment to stock up on shelf-stable food items.
Look for shelf-stable food items that are good for your overall health and nutrition. These foods include rice, beans, soups, vegetables, and fruit. Avoid items like canned meat, which can contain a lot of preservatives. 
Many Americans at the beginning of the COVID-19 crisis stocked up on water bottles, but you don't need to do this. While only 3% of all water on earth is consumable, tap water is still completely fine to drink.
Buy Materials to Make Masks
Many retailers across the U.S. are making and selling their own masks as a way to keep themselves afloat during the COVID-19 crisis. Annual revenue for organic cotton-made textiles comes in at roughly $5 billion. 
If you have sewing skills, you can use your stimulus check to buy materials and join the many creators on Etsy to create masks to help medical professionals, health care workers, and every day people stay safe during the COVID-19 crisis. If you don't have sewing skills, now is a great time to learn. By making learning a hands-on affair, you can actually boost your memory and calm your mind at the same time.
Build Up Your Emergency Fund
Another great way to use your stimulus check is to put it into your savings in case you really do need it during the COVID-19 crisis. Even if your job is currently safe right now, there's no guarantee your business won't be impacted. 
Additionally, it might be a good idea to have that money to use in case you need to visit the doctor or Emergency Room. Co-pays can be expensive, even with great health insurance, and hefty hospital bills can be dangerous to your financial security.
It's an uncertain time right now, but receiving your stimulus check might make you feel a little more stable. Just make sure that if you use your money that you're smart about how you spend it.