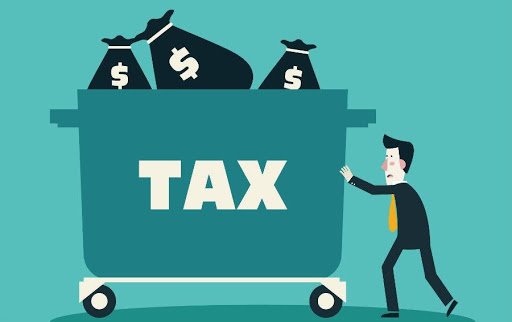 Tax debt isn't anything to ignore. The IRS will take whatever measures necessary to get their funds. No matter your reason for getting behind on your taxes, time is of the essence. The faster you catch up with your tax payments, the less it will cost you. While your debt sits unpaid, the IRS charges interest and penalties that make your debt skyrocket.
Check out the simple ways to pay off your IRS back taxes.
Always File your Taxes
First, we must mention that you should always file your taxes. Even if you know you can't pay the amount owed, file your taxes anyway. You can work out the details for payment later, but the penalty for not filing your taxes at all is even worse.
If you can't file your taxes by April 15th, file an extension. This gives you six more months to get everything you need (and hopefully the funds) to file and pay your taxes.
Ask the IRS to Waive the Penalties
The penalties the IRS assesses are high. If you made an honest mistake or had an unfortunate event occur that made it impossible to pay your taxes, let the IRS know. If you make your request in writing and provide as much information as possible, they may waive the penalties, making your debt more affordable. When you write the letter, make sure to ask for an 'abatement' of your penalties.
Set up a Payment Arrangement
If you still can't afford to pay your taxes, contact the IRS about a payment arrangement. You must complete IRS Form 9465, which is the request for a payment arrangement. You can complete it online or on paper and mail it in to the IRS.
You may be eligible for a payment arrangement if you:
Owe less than $10,000

Can prove you don't have the funds to pay the debt in full

You can pay the debt in five years or less
It's important to note that your balance still accrues penalties and interest while on a payment plan.  There are also other options for if you don't qualify for a payment arrangement or you just want to pay the debt in full.
Other Options:
Credit card – If you have a 0% APR or low APR credit card, the interest will probably be less than what the IRS would charge

HELOC – If you have equity in your home, you can refinance your mortgage or take out a Home Equity Line of Credit to pay off your tax debt.

Income Tax Refund Loans

– You may apply for an income tax refund loan online to get the cash you need to pay off this debt.
The key is to pay your IRS debt off as fast as possible. Every month that goes by with your debt unpaid, you accrue interest and penalties, making the debt even worse.