Since it is time to start compiling your tax information, I wanted to share this summary of 2020 tax code updates I found on YouTube last week.
The author is "Mike the CPA", a self employed CPA and YouTube content producer.  His stuff is worth watching if you're into maximizing your tax efficiency.
Here is a link to the video.  With a run time of 19:06 its a quick view.
https://www.youtube.com/watch?v=ewhbBCRvIO0
Screen grab below.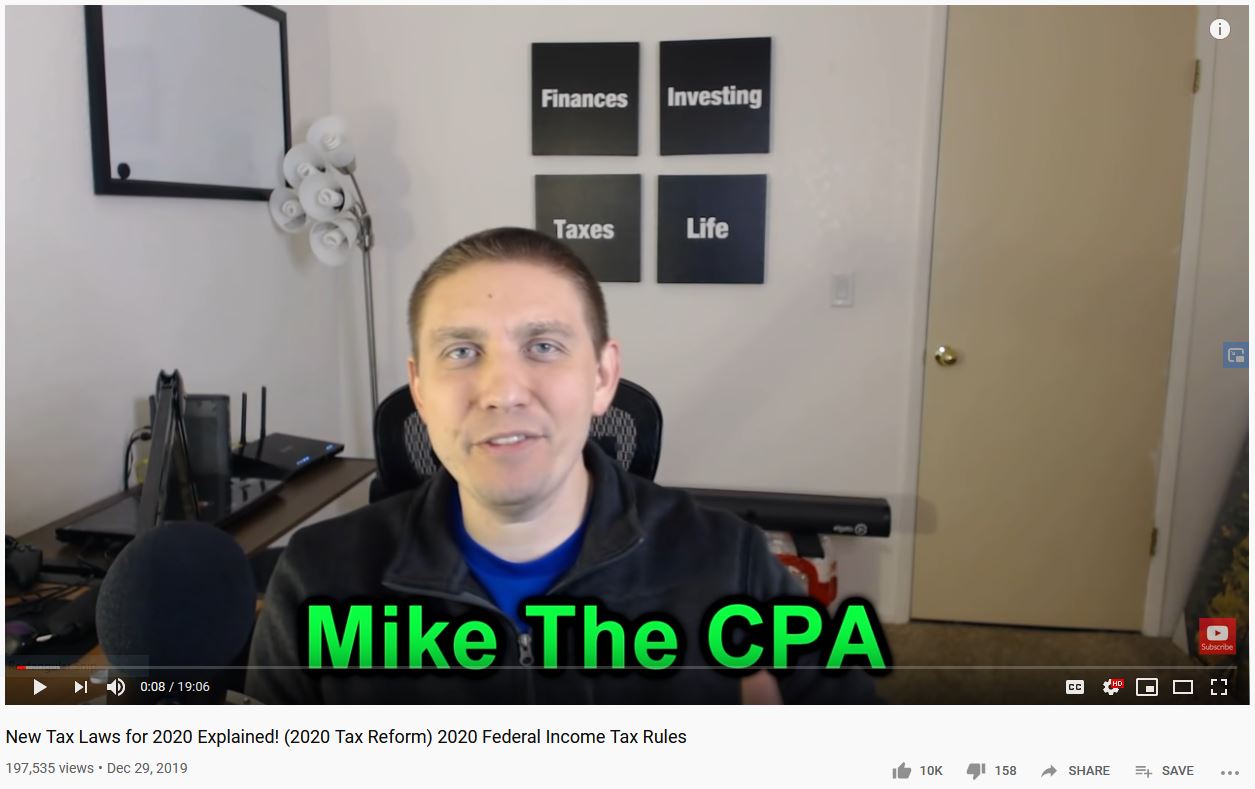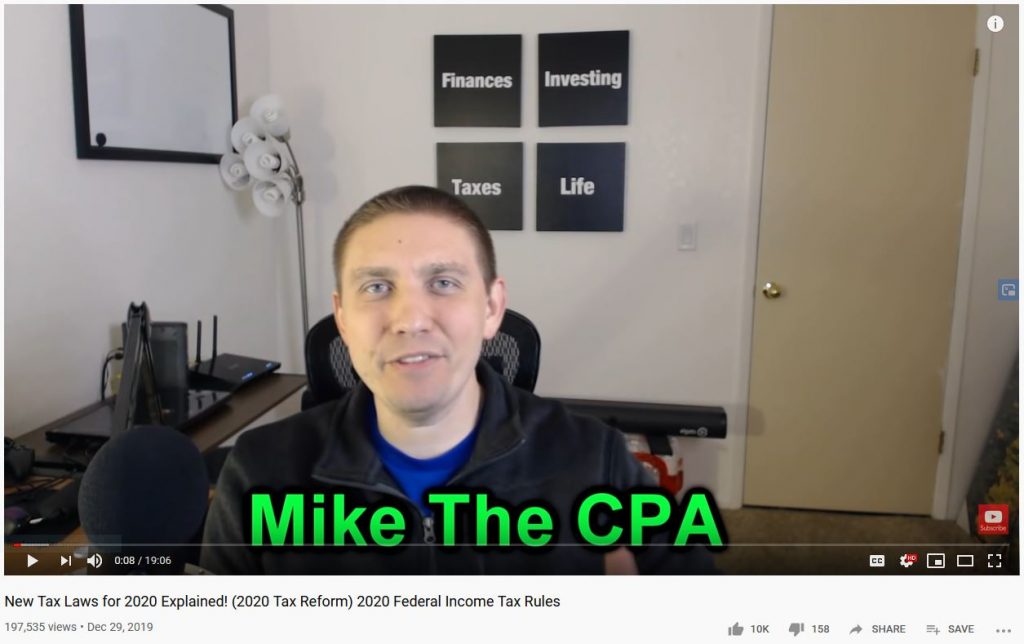 The author also has a super great spreadsheet up on dropbox that summarizes a lot of the changes – it is here.  Download it and review it if you get a chance.