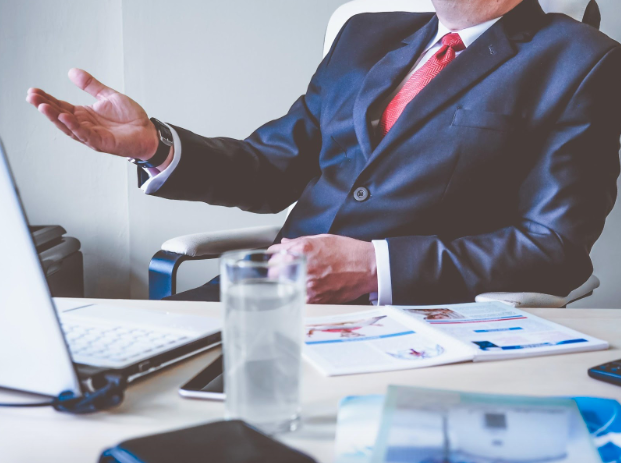 Deciding to partner with a PEO (professional employer organization) can be life-changing for your small business. A PEO will manage some very stressful and time-consuming aspects of running a business, such as payroll and benefits and risk management. There are many misconceptions about the duties of PEOs, as well as considerations for whether or not your small business could benefit from such a service. Consider this guide as your go-to for deciding whether or not you need a PEO for your small business.
Do You Have a Dedicated Payroll/HR Staff?
What's the largest expense for just about any business? Labor! Labor makes up a huge percentage of business costs, which is why companies are always looking for ways to reduce the need for human labor and the costs associated with it.
If you're running a small or medium-sized business with a dedicated HR/Payroll staff, you're going to be paying hourly wages or salary to those employees, driving the cost of payroll management through the roof. A PEO will usually charge a per employee, yearly, or percentage of payroll fee, which usually comes out to less than a full-time salary.
PEOs are experts in payroll, tax compliance, and every aspect of managing your employees' pay and benefits. You can be sure that your company's information is in good hands, and your employees are cared for.
For Californians, use a site like Careful Cents to compare California PEOs.
Are There Constant Errors in Your Payroll System?
Payroll errors can not only be frustrating for you and your employees, but they can also become an extra expense the business will have to bear. The IRS will fine businesses that aren't in compliance, or that constantly have errors in their payroll reports.
This means that avoiding errors not only becomes a necessity for the serenity of the employees, but also for reducing your costs. If you're paying fees each quarter or at the end of every tax year, you need to consider adopting a different method of payroll management.
Keeping the IRS happy ensures that your business will be able to run smoothly. A PEO will ensure that all payroll reporting is completed accurately, on time, and with no errors. The burden of managing this part of your business will fall to the PEO, leaving your time to address other issues and focus on growing your business.
Is Your Management Style Purely Reactive?
Prevention is always superior to reaction. Taking steps to minimize the risks associated with running your business ensures that you'll avoid problems rather than simply reacting to them when they occur.
With a risk management plan from a PEO, you'll be able to identify the risks that your business is prone to; whether they be industry-associated risks if you work in a dangerous field, or simple risks like taking out a loan to expand your building.
Let's be honest, you don't have time to address every problem that comes up. You're running the business, setting up meetings, making deals and hard decisions, so why not prevent problems before they occur?
Your Employee Turnover Rate is Too High
Losing employees that you've invested time (and money) into can be incredibly frustrating, not to mention disheartening. The ideal employee is one who stays with your organization, but there are several factors that can drive employees to leave your company.
For one, constant errors in payroll can be a factor in employee turnover rates. When it comes to compensation, employees expect it to be error-free, prompt, and accurate. When you experience constant problems with payroll, your employees can become frustrated and seek other employment options.
In addition to payroll, overly-risky business practices or dangerous working conditions/lack of proper training can dissuade employees from retaining employment with your company. It's vital that small business owners understand that employees are the backbone of the company, and their needs are crucial to the success or failure of the organization.
Your Benefits Package is Less Than Favorable
Don't forget that you're always competing with your counterparts for customers and employees. One of the things employees look for in a new employer is a good benefits package. If yours is sub-par, you could be losing valuable candidates to the competition without a clear idea of what's turning these potentials away.
PEOs offer a chance to improve your benefits package, and therefore beat the competition. Since PEOs pool employees from different companies together, they generally get access to better benefits packages like health insurance.
Health insurance is a major consideration for new employees. With all of the changes to healthcare in the last decade, people are searching for an employer that offers a quality healthcare package at a decent price.
You're Drowning in Paperwork
Sorting, filing, shredding, reading, and managing all of the paperwork associated with payroll and benefits packages for all of your employees can be a time-consuming and stressful process. A PEO will help manage the paper trail or even eliminate it completely.
Many PEOs operate via digital platforms, providing employees with an online portal from which they can print on demand any important payroll documents like pay stubs. This eliminates not only the need for storage space for all of your paperwork but also the cost associated with printing and paper waste.
Conclusion
Overall, PEOs are an excellent resource available to small and medium-sized businesses. Sometimes managing every component of your business simply isn't feasible. That's when you need the expert services of an accredited PEO.