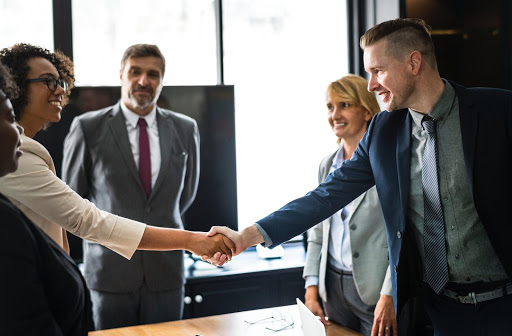 Moving your business from the home to the office is a big leap. It signifies that you have what it takes to make a solid investment out of your plans for a better future. Good ideas, however, are only as solid as the money you invest into them.
    If you're familiar with the TV show, Shark Tank, then you probably know the challenges small businesses face when securing funding. You may think your product will make bank, but others may differ. Lenders are thinking less of "What's in it for me?" and more "What do  I expect in the long run?" Here are some tips that can help you answer that question.
Draft a Business Plan
    The first thing investors want to know about your small business is it's direction. The best way to illustrate your projected trajectory is with a detailed business plan.
    When drafting the business plan, you need to set realistic goals. Investors will want to know which areas will yield the most profits from the market you're catering to. Limit this plan to 3-5 years and constantly review and revise as you go along. Account for any investments you want to make, whether it's in Dallas real estate for expansion or new equipment.
Good Credit Score
    A lot has been said about the importance of your credit score. For banks, it determines the interest rate on any applied loans. Low credit scores set off warning signals to investors. No one wants to go in on a business that can't make payments on time.
    It is a common practice to apply for a business credit card to fund expenses. When you're starting out, some costs may be low enough to be covered with a business card and sorted out later once the billing cycle is up. However, this is best considered a short term financing strategy.
    The Annual Percentage Rates can vary between 13% to 20%, after charges.  This could come back to bite you if expenses exceed spending limits, which often total around $50,000.
Small Business Grants
    A small business grant not only provides you with interest-free income to run your business The honor bestowed to your organization advertises the importance of your endeavor.
    Grants almost works on the same level as scholarships. These are often rewarded to businesses of a very specific field. If you want to develop automated home systems for the disabled or convert everyday trash into biofuel, then there may be a grant for your business.   
Crowdfunding
    Crowdfunding platforms, like Kickstarter and IndieGoGo, are at the forefront of a small business revolution. Not only can you secure funding to get your venture off the ground, but advertise your product.
    Just like credit cards, crowdfunding works only for the short term. The challenge comes after the money is raised. Retain contributors with a good product. Successful businesses are built on a loyal customer base.