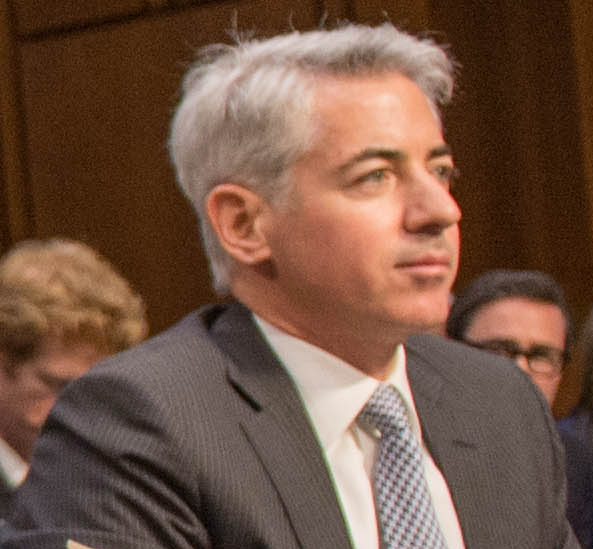 File this under: watch to improve your basic investing knowledge.
I was in the office this morning listing to some videos on finance while I worked on a project and I came across this nice little piece by William "Bill" Ackman.  Ackman is the CEO of Pershing Square Capital Management LP. He's also a controversial activist investor and hedge fund manager. Whats great about this video is he introduces some basic investing concepts using plain language.
In case you're not able to view the video, Ackman pretty much says the following:
1. For most people, it doesn't make sense to invest in individual stocks.
2. Before you start investing in the stock market, first you have to pay off your credit card debt and student loans.
3. Trading doesn't make you money, buying and holding does.
4. When you chose a company to invest in select one which:
– Makes a product that is hard to beat
– Is immune to political and economic changes
– Doesn't require a lot of money to grow
– Generates lots of cash.
5. When buying stocks, don't buy companies that are controlled. That is if someone owns 51% of the stock you are at the whim of the controlling shareholder. That is management needs to protect your interests as an owner.
6. Be sure you have 6 to 12 months of money set aside.
7. Invest early and invest often to get exponential growth.
8. Invest only in public securities due to their liquidity.
9. Don't overpay.
10. Only invest in a business that you could theoretically own forever. These are companies which are easy to understand, are profitable and aren't subject to technological change.
I disagree with Ackman on a couple of these points – but by and large the video is a useful way to spend 40 minutes. Check it out if you get a chance.
Note: If you want to read more about Ackman, you might consider checking out this story about his role in the Valiant Pharmaceuticals Scandal.