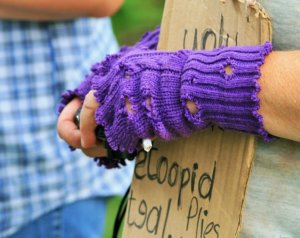 The loss of employment brings with it many challenges. From the emotional stress to the financial strain, surviving unemployment for many is no easy feat. Without a reliable source of income, the ability to afford the bare necessities becomes nearly impossible. Fortunately, many Americans can apply for unemployment benefits which is essentially like getting a portion of your income over a predetermined period.
Although not a permanent fix for your current financial status, having unemployment benefits does lighten the load as you try to survive until you find new employment. Unfortunately, some people make mistakes while filing or receiving unemployment benefits that end up backfiring in a serious way. Below, are a few of those mistakes:
Using the Wrong Base Period
To determine if you're eligible for unemployment and how much you'll receive each pay period you must know how to determine your base period. Your base period is the period of time in which the unemployment department uses to assess your eligibility. You're expected to meet certain income and time worked criteria. Using the wrong base period could cause you to calculate the wrong weekly benefit rate. Imagine thinking you're going to receive one amount only to find out you're receiving less or not eligible for benefits at all?
Providing Inaccurate Information
While you may be ashamed that you got fired or fearful that you won't receive unemployment benefits it is imperative that you still provide accurate information when applying. Disclosing inaccurate information about the circumstances regarding why you were let go could result in you being automatically disqualified from receiving benefits altogether. Remember everything is verified with your employer prior to approving your benefits so, just be honest from the beginning.
Not Reporting Income
Whether you started a part-time job or you simply got $100 for watching the neighbor's kids, when you receive income it is imperative that you tell your local unemployment department. Failure to report income could result in the discontinuation of your benefits as well as fines.
Not Creating a Budget
For the next few months or even a year you'll have peace of mind with your unemployment benefits coming in. You must remember it's not as much as you're used to getting from work and it's not going to last very long. The moment you know what you will receive and when you should expect your payments you should create a weekly budget that will help you to manage your unemployment finances and pay your expenses.
Not Utilizing Programs Offered
Many unemployment departments have an abundance of resources to help you get back on your feet. From free higher education courses and vocational training to assistance with job hunting and free health insurance there are a lot of resources out there you can use to get ahead. Not taking advantage of these opportunities will certainly hurt you in the long run.
Not Preparing for When Benefits End
While it would be nice to continue to file extension after extension the truth is your unemployment benefits will run out. When they do, you want to be prepared. Now is the time to get caught up on your bills and start looking for other ways to generate income so when your benefits run out, you're not left high and dry financially.
Navigating the waters of unemployment can be difficult, but it is imperative that you're diligent in your efforts to manage your finances until you're able to secure new employment. If you need assistance filing an unemployment claim it's always best to contact your local unemployment office for guidance to ensure the process runs smoothly.
Get Your FREE Ebook
DINKS (Dual Income No Kids) Finance focuses on personal finance for couples. While by no means financial experts, we strive to provide readers with new, innovative ways of thinking about finance. Sign up now to get our ebook, "Making Money Tips for Couples" FREE.