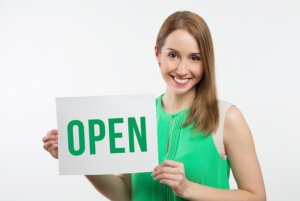 Dreaming big and starting a new business is a life goal for millions of people across America and around the world, and it can be an incredibly fulfilling and potentially lucrative adventure with the right financial plan and business strategy. However, whether you have a product with a unique selling feature or want to offer a service that will enhance people's lives, establishing a startup is a constantly challenging prospect that will require you to take risks with your own personal finances.
Advantages and disadvantages of self-funding
Funding a business with your own money is a huge commitment and you should be aware of both the advantages and disadvantages of personal investment. Self-financing will give you greater control over the direction you take a business, as you won't have to rely on third parties, such as angel investors and venture capitalists. Full ownership of an enterprise translates to a 100 percent share of any future profits. Using your own money will also force you to be more frugal during the startup phase, which can be beneficial as you will avoid excessive expenditure and focus on investing on mission critical assets, such as equipment and hardware.
However, self-funding can also put additional strain on you and your family, as money will be explicitly tied up in the business venture and won't be available for general financial obligations, such as mortgage or living costs. If the business fails, you may lose personal possessions and even your home. Eschewing third-party investors may also be detrimental in terms of networking and mentoring, as you won't be able to leverage their contact list and in-depth business knowledge. Going it alone means forging your own path without any expert assistance.
Investing vs loan to business
When you have sufficient funds to put into a business, you will need to decide whether to invest or loan that money to the startup. Loaning money is a viable option but ensure the transaction is recorded in writing and covers aspects such as the interest rate, how it will be repaid and the consequences if payments cannot be made. The risk of this setup is that you will be a creditor and you will be among a group of third parties that may or may not get money back if you ever have to file bankruptcy proceedings.
Investing in a business is a second option and involves putting money in an owner's equity, which will allow you to take money out as you see fit, without any tax consequences. However, if you earn a dividend or take out gains, you will have to pay taxes on these transactions. Tax issues are a common problem for new business owners, so the best strategy is to discuss loan and investment options with legal advisors, put the agreement in writing and establish a paper trail of transactions so it is clear how the money is being used for business.
When to take risks with your money
The key to growing a business is taking risks at the right time. Investing in an enterprise is a daunting prospect but bringing in more money than you are spending is the endgame, and it is a simple concept in principle. You should consider how much you want to invest and how long it will take to recoup those costs, factoring in aspects such as sales, research and development, and whether your cash flow will be able to support the investment. Renowned entrepreneur David Kiger is a leading example of a professional who was able to take risks with his own money at the right moments to create a successful corporation. With just $5,000 of his own money and a smart business plan, Kiger transformed Worldwide Express from a fledgling startup to a successful global logistics corporation.
Personal fund assistance
Personal money is also defined as finance you receive or borrow from a third party, and there is a vast range of other options available if you aren't able to raise the funds yourself to start a business. For example, you could setup a Rollover for Business Startups (ROBS) account and invest funds from your 401(k) or other retirement account, opt for a personal loan, borrow money from family and friends or use equity in your property. These options will add an additional layer of risk to starting a business but they may be an essential means to raising more capital to get your startup off the ground.
Tips for a successful enterprise
The startup economy is an exciting sector, with its focus on creativity and innovation. It also offers potential for substantial long-term profits but starting a new business is often fraught with risks. Leading financial content platform Investopedia outlines a nine-step plan that will help a startup to make effective use of money. It urges entrepreneurs to get organized, keep detailed records, study, learn and analyze the competition, understand risks and rewards in regard to finance, be creative, stay focused on short-term goals, prepare to make sacrifices, provide great service and be consistent with decision making.
Business ventures always involve some degree of risk and you will need to weigh up whether the financial options available are right for you. If you are uncertain about anything, make sure to take professional advice from a finance or tax advisor and use this knowledge to inform final decisions.
Get Your FREE Ebook
DINKS (Dual Income No Kids) Finance focuses on personal finance for couples. While by no means financial experts, we strive to provide readers with new, innovative ways of thinking about finance. Sign up now to get our ebook, "Making Money Tips for Couples" FREE.