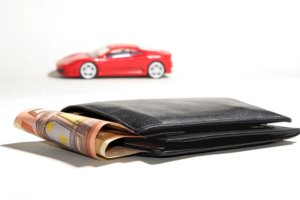 Buying a car can be very expensive. It can be tempting to choose a used car because of the money you will save. However, new cars come with extraordinary safety features. So which should you buy? Here are the pros and cons of each to help you make up your mind.
The Pros and Cons of Buying a Used Car
Here's a rundown on the advantages and disadvantages of buying a used car.
Pros
Cost: Obviously the main advantage to buying a used car is the money you'll save on the cost. As well as the savings on the sticker price, remember that a brand new car depreciates quickly during the first three years of ownership. It will drop by around 50% percent of the original manufacturer's recommended price. When you buy a used car you avoid the depreciation cost.
Insurance: On a used car you will usually have less to pay for insurance. This is because as the car ages, its value decreases and so they become cheaper to insure
Cons
Less choice: When you're purchasing a used vehicle, you won't have as much choice when it comes to things like color, interior options, and different styles. If you are looking for something in particular, you will probably have to shop around more.
Sour result: Another disadvantage is you may get stuck with a lemon. Unlike new vehicles, most used cars don't come with a warranty. If you are buying a newer used car, it may still have some of the factory warranty remaining. In this case, you can extend it for a reasonable cost. To avoid being stuck with a vehicle that's not read worthy, always have it looked over by a mechanic before you buy it.
Trade in: If you don't have a car with equity or a down payment, and your credit rating is poor,  buying a used car will be your best option.
Higher interest: When you purchased a used vehicle you will typically have to pay higher interest on your financing. Most lenders charge higher rates for used cars.
Cost of maintenance: Because of the wear on the vehicle, a used car will cost more to maintain. It will most likely need more regular repairs and
If you want to save money by purchasing a used car and want to have peace of mind at the same time, the best thing to do is to buy a car that is no more than 4 years old. You can always use your savings for extending the warranty.
Pros and Cons of Buying a New Car
If you're considering buy a new car like the sleek Opel Zafira, here are some things you will need to consider.
Pros
Safety: The number one benefit of purchasing a new car is that you and your family will have the benefits of all the safety features such as front and side airbags, rear view camera, anti-lock braking systems, and parking assist.
Style: With a new car you can choose the interior design, style, color and model. You can also choose from optional extras like a stereo system, a navigation system, built-in mp3 player and collision avoidance.
Financing: If you have a good credit rating then you will also have the option of buying a new vehicle with zero or a very minimal down payment. Many car manufacturers offer their vehicle with incentives like cash incentives, rebates, and discounted financing.
Warranty: New vehicles generally come with a three-year or 60,000-mile warranty. Some even come with a 10-year or 100,000-mile warranty. Depending on the dealer you may be offered an extension on the manufacturer's warranty as an incentive to buy.
Cons
Depreciation: Experts say that a new vehicle loses 11 percent of its value as soon as drive it off the lot. By the time you've paid off the five-year loan, you have lost another 30-40 percent of its value, even if it's in great condition.
Insurance: Whether you finance your new car purchase with the dealer or through a financial institution they will require you to carry full coverage insurance until you have paid off the loan. The cost of your insurance will depend on your age and driving record.
Return on investment: Because of the interest rate on your loan and the car's depreciation, you will not make any return on your investment. When you choose to buy a new car, you are conceding that the benefits outweigh the disadvantages.
Whether you decide to buy a new or used car will be determined by a number of factors including your financial situation, what kind of vehicle you already have, your credit report, and what you wish to use your car for.
Kate Craig works as a car saleswoman. She really enjoys her job and is now sharing some of her knowledge and tips with an online audience.
Get Your FREE Ebook
DINKS (Dual Income No Kids) Finance focuses on personal finance for couples. While by no means financial experts, we strive to provide readers with new, innovative ways of thinking about finance. Sign up now to get our ebook, "Making Money Tips for Couples" FREE.