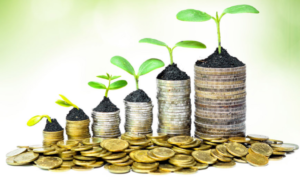 If you use standard gambling methods to try and get yourself out a financial crisis, you'll usually find yourself in more trouble. However, if you take advantage of the "matched betting" methods that many people have had success with already, you could end up with an extra monthly income to give your finances breathing space. Matched betting is completely legal if your country permits gambling and it's a guaranteed/low-risk way of earning an extra income.
What is Matched Betting?
Matched betting isn't easy to grasp for some people, but in its simplest terms, matched betting is a way for gamblers to earn a guaranteed profit by taking advantage of bookmakers and betting exchanges. Punters will place a bet using the free bet with the bookmaker, and then they will lay the same bet with the betting exchanges to secure a profit regardless if the end result wins or loses. It's important you always check the terms and conditions of every free bet you take advantage of to make sure you're going to get a profit.
How is it Different from Normal Sports Betting?
In normal betting circumstances, you'll just back or lay a selection and hope it wins – it's completely out of your control with the result. But with matched betting, you can back both results so you can't lose. It's almost a guaranteed way of earning a second income from betting. However, due to human error, some punters do lose from matched betting methods, but because you only stake tiny amounts of money, it's still a low-risk way of earning a second income.
Sporting Events for Matched Betting
You can pretty much bet on any sporting event using matched betting methods. For example, the football Champions League final takes place at the start of June and you'll be able to find champions league tips at bettingexpert to give you a helping hand. Hundreds of events take place every day so you'll always have something to bet on. If there are plenty of bookmaker free bet offers for you to choose from you'll always have access to more profit. If you want to learn more, have a look at one of the many matched betting guides by clicking here.
How Much Can You Earn from Matched Betting?
Unfortunately, matched betting is limited to how much you can earn and it'll all depend on how many bookmakers you register with to take advantage of offers. If you register with all the current bookmakers available then you'll obviously have to wait for new offers to pop up or new bookmakers to start a business, but you can definitely do it for months to earn an extra income. Some punters will earn hundreds every month whereas others only have time to take advantage of a few offers, so it all depends on how much you want to work.
Even though matched betting is a great way to earn another income, it's highly important you read detailed instructions on how to undertake the methods properly. Punters do lose money due to carelessly forgetting to check free betting offers and end up using free bets that they can't cash out due to withdrawal rollover requirements. When used correctly, matched betting offers a guaranteed way of beating the bookmakers and walking away with a profit, albeit it a small one.
Get Your FREE Ebook
DINKS (Dual Income No Kids) Finance focuses on personal finance for couples. While by no means financial experts, we strive to provide readers with new, innovative ways of thinking about finance. Sign up now to get our ebook, "Making Money Tips for Couples" FREE.