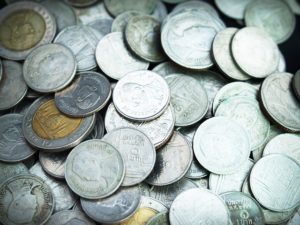 Living from paycheck to paycheck can be challenging and stressful, but it doesn't have to be that way. In just a few months you can turn your life around simply by saving a little money here and there. There are many benefits to saving money, including:
Your life is less stressful.
You have control over your finances.
You have a safety net for emergencies.
It makes you feel good.
It allows you to treat yourself and your family.
Sometimes the hardest thing about saving money is getting started. Some people are spenders, while others are savers. If you're not one of the latter but would like to be, here are some tips to help you.
Open a Savings Account
You need to open a savings account otherwise, you won't be able to keep track of how your savings are growing. You don't need to deposit a huge amount; just $1 will keep the account open. Use automated banking to deposit into your savings account each time you get paid. Try to deposit a set amount each paycheck, say $20 or $50. If you manage to save more during a certain month, deposit a little extra.
Start Out Small
Start out saving a small amount each week or month. That way you won't be continually broke and you'll also have a little cash left to treat yourself now and again. A small splurge from time to time is quite healthy because it will stop you feeling that you're depriving yourself.
Save on Car Insurance
Car insurance companies make the bulk of their profits from the customers who have been with them the longest. If you have a clean driver's license and your premium has stayed the same or increased over the past few years, it might be time to consider a change. Make a few calls and see if you can get a better quote elsewhere. Your current company won't want to lose you so they may make a counter offer of an even better deal.
Reduce Credit Card Interest Rate
If you have several credit card debts and you are paying high interest on them, you would be better off consolidating your debt into a personal loan, such as those from Lending Tree. If you have a decent credit score and high debt, you can save thousands in the long run. Some of the refinancing rates are as low as 5.99%.
Make a Little Extra With Uber
If you like to drive and you want to make a little spare cash on the side, why not sign up as an Uber driver in your spare time. It's a great way to make a little extra cash whenever it's convenient for you. Once you're a registered driver you can choose to turn the app on or off whenever you wish to. There's also a destination feature so you can pick up rides on your commute to work or if you're traveling out of town. You can easily make a couple of hundred extra bucks a month to add to your savings.
Practice Delayed Gratification
If you want to become a serious saver, you need to start practicing delayed gratification right now. That means stop focusing on material things. Each time you are tempted to go out and buy something new, wait for 24 hours. Once you sleep on it, you will usually realize that it's not something you really need to do. Instead of making the purchase, put the money into your savings account.
When You're Ready to Spend
When you've finally saved some money and you're ready to spend it, don't buy on impulse, do some research first. Becoming an informed buyer has a number of advantages when you've saved up to buy a big ticket item, such as a car. The benefits include:
Preventing you from paying too much.
Saving you time in the showroom.
Knowing exactly what you want.
Letting you bargain for the right price.
Check out this information on cars from Ford, you'll find reviews and car advice on all Ford models and many other makes of car. That way when you're ready to make your big purchase, you'll be armed with all the data you need to make an informed purchase, so you can get the best deal.
Get into healthy saving habits so you don't have to rely on credit all the time. That way you can stay out of debt and still buy the things you need.
Jasmine Hamilton shares her tips for personal finance in her articles. Working as a personal finance consultant her aim is to get everyone saving something each month.
Get Your FREE Ebook
DINKS (Dual Income No Kids) Finance focuses on personal finance for couples. While by no means financial experts, we strive to provide readers with new, innovative ways of thinking about finance. Sign up now to get our ebook, "Making Money Tips for Couples" FREE.