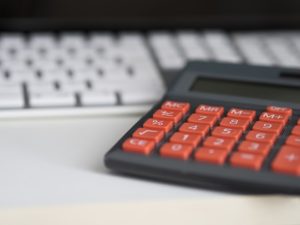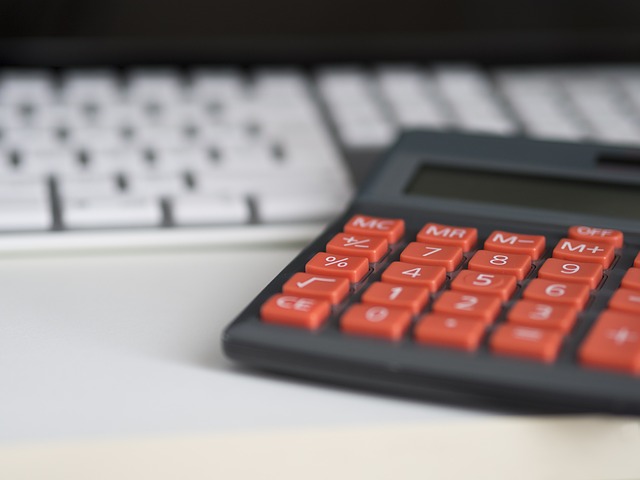 It's that time of the year again when savings are being counted and scrutinized to see if it falls within the tax kitty or not. It's also that time of the year, when people start putting their money in saving schemes to save up on all that taxed income.  
This situation is familiar with most Indians as taxes eat up into everyone's income leaving people generally with much little than what they earned. It's necessary to have a tax saving investment, which will help you save all that precious monies.
Taxes in India 
In India, every person earning anywhere above Rs 2,50,001 is entitled to pay taxes. The tax percent ranges from 10% per annum to about 30% per annum. It is pertinent to note that the tax schemes for senior citizens are different.
Apart from paying taxes on the income, there are other form of taxes that are Indian's are liable to pay to the Government on an annual basis these include wealth tax, corporate tax, capital gains tax, etc. It is mandatory to pay taxes as per the Laws of the Land. Non-payment of taxes if punishable by law and is generally not advisable.
When to start tax-saving investments?  
In order to save on all that tax, it's important to start the entire process of saving your tax in the early months of the financial year. Many Financial Advisors suggest that the best time to start planning for a fruitful investment is in April. You need to start saving and start planning for your future from the month of April, which is generally the beginning of the new financial year.
Waiting out at the last moment for an investment scheme proves to be tedious as sometimes it does not account for the expenditure in the previous or the current financial year. It's also essential to choose a plan that supplements and caters to your kitty.
What to invest in?
It's always difficult to make tax saving investment choices as there are different products that always seem to say that they are the best for us. It's important to read all the plans carefully and then jump into the best. Let's look at some of them.
All about Life Insurance
Save up to Rs. 1,50,000 in tax deductions
Insure yourself and your family under the financial umbrella
Term insurance plans always have healthier
Insure your dependents' future
All about Health Insurance 
Insure your health and the health of your family
Get instant benefits and claims incase of medical emergencies
Save up to Rs. 25,000 in tax deductions
All about NPF, PPF and EPF
Save up to 12% of your income through these Government schemes
Benefits are mostly for your post-retirement needs
Payouts at the end of the term are much higher
All about fixed deposits
Save as much as you want with a fixed interest rate
Withdraw the money after a fixed term
Interest on fixed deposits are generally tax free 
What's your need?  
At the end of the day while choosing a scheme, it's important to check for your needs and how much you are willing to save. It's important to take into account your present and future needs and then make a systemized choice. Remember the more you save more are the benefits at the end of the day.
You Can Revise Income Tax Return Within the Given Time Limit
To file for income tax return even after you have completed the process is something that is easily possible. There are often times when you forget to claim tax deductions because of donations that you may have made to a charity or any other organization and want to file returns for it later, in which case this is something that you can do within that financial year itself. 
Filing a revised income tax return is going to be possible for you only if you have filed returns within the period of 31st July. If not, you cannot submit a revised return
 

Tax Refund Accepted by IRS before 11:00 am between

 

 

Direct Deposit Sent

 

Paper Check Mailed

 

Jan 23 2017 and Jan 28, 2017

 

February 03, 2017

February 05, 2017

Jan 29 and Feb 04, 2017

Feb 10, 2017

Feb 13, 2017

Revised Returns must be filed by 31st July
Under Section 139 of the Income Tax Act in India, of 1961 you can easily file revised returns if you have carried out your original tax returns within the 31st of July. The revised returns will have to be filed within March of that financial year.
Returns cannot be revised if Tax Assessment is Complete
You must of course wait and see if the income tax officials have assessed your income tax return or not. If they have already done so you will not be able to file a revised income tax return and will have to wait for the next financial year in order to do so.
Revised Returns can be Filed Online
The process of filing for income tax return as well as the process of filing revised returns is very easy to carry out. You can do this online.
All you need to do is access the website of the income tax department, and locate your returns file. The income tax return file is an Excel sheet document and you need to open it and select the option of revising returns.
In order to be able to access the income tax website in the first place you will the date on which you had filed original returns as well as an acknowledgement number. It is by using this data that you will be able to recover your income tax return file online and make the necessary changes with ease.
You need to of course remember that to carry out an online revision, you should have filed returns online in the first place. If you had filed for income tax return offline then there is no way in which you will be able to revise the returns online, even if you have access to the website as there will be no acknowledgement number with which you can retrieve your file.
Offline Returns can be Filed with the Help of Income Tax Agents
The process of revising returns offline is not too complicated either but it is more time consuming and you must hire the services of an income tax agent to do this for you. The income tax agents are known to be quite efficient in the rendition of their services and will be able to revise your income tax return for you within the given time limit upon payment of a modest fee.
The income tax agents are readily available round the clock and you can locate good agents online who can do your work for you.
Revised Returns cannot be Filed in Case there are Tax Dues
It is important to remember that filing returns, including revised returns is what you are going to be able to do only if you have no tax dues for that financial year. If there are tax dues left to be cleared then you must pay a penalty at the time of filing returns, and the same holds true for filing revised returns.
Thus, to file a revised income tax return is going to be easily possible if you keep the above-mentioned points in mind. Tax returns are filed online for the most part if you have done so, then filing a revised return online is something you will be able to do in a matter of minutes.
Get Your FREE Ebook
DINKS (Dual Income No Kids) Finance focuses on personal finance for couples. While by no means financial experts, we strive to provide readers with new, innovative ways of thinking about finance. Sign up now to get our ebook, "Making Money Tips for Couples" FREE.