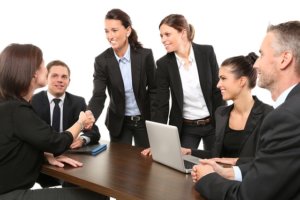 Who hasn't dreamed of launching a startup, catching lightning in a bottle, making it on the cover of Fortune, and even getting your own TED talk and bestselling memoir?
However, while there are many roads and routes that can lead to startup dreamland — including following some wise money management tips — there's one so-called strategy that is turning out to be far less viable and more exasperating than many startup visionaries imagined: crowdfunding.
According to Mulligan Funding, a leading firm in the alternative lending marketplace that provides small and mid-sized businesses with working capital loans and merchant cash, there are three key reasons why crowdfunding a startup dream often turns into a dreadful nightmare:
It's not a donation.
People who pry open their wallets and fork over dough to fund a startup are making an investment – not a donation. As such, they rightfully expect to generate a worthwhile ROI. And while this may not seem like a problem now, it can become a crisis down the road when a flurry people all start impersonating Cuba Gooding Jr. from the movie Jerry Maguire and scream: "Show me the money!" As many beleaguered startup owners have experienced, hell hath no fury like a micro-investor scorned.
You may not be in total control of the funds.
Let's paint a rosier picture (before, alas, bringing the pain). You launch a crowdfunding campaign, buzz for your startup spreads far and wide, and not only do you reach your target but you exceed it.
However, before you that well-deserved, long-delayed Las Vegas excursion, remember that your investors aren't going to be thrilled with your plans. Even if you legally fulfil your obligations to them, they're almost certainly going to want (read: insist) that you direct the funds to the business. Are you legally required to do this? No. But there's a powerful court in the land known as "the court of public opinion." Being found guilty in that jurisdiction makes a smackdown from Judge Judy seem like a walk in the park.
The competition for funds is ferocious.
Long ago, crowdfunding was new and novel, and startups that staked their claim on the landscape generated a lot of attention – simply because there wasn't too much competition. It's kind of like the old days of the web, when simply having a website was enough to generate traffic and onboard customers.
But these days, competition for funds on the crowdsourcing landscape is ferocious. On a daily basis, hundreds of startups join the fray. As such, while it's certainly possible to reach your funding targets, it's not something you should realistically count on. For every crowdfunding success story that is featured in the headlines, there are thousands (if not tens of thousands) that failed to crack $1000; and that's after a few aggressive "friends and family" financing rounds.
A Smarter Option: Alternative Business Financing
If you want to wisely avoid the stress and struggle of crowdfunding — at least as your primary means of business financing — then a much smarter option is alternative business financing, such as a working capital loan or a merchant cash advance (which is useful if you conduct most of your transactions by credit card).
Once approved, you'll have total control over how you use the money, there's no collateral requirement, and you can repay your loan early if you wish to shave interest costs. Indeed, while it's always important to dream big, it's just as necessary to keep your feet on the ground — and give your startup a chance to survive, and thrive.
Get Your FREE Ebook
DINKS (Dual Income No Kids) Finance focuses on personal finance for couples. While by no means financial experts, we strive to provide readers with new, innovative ways of thinking about finance. Sign up now to get our ebook, "Making Money Tips for Couples" FREE.