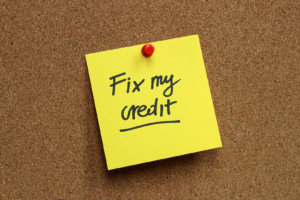 Having a credit card is a privilege because not all people are able to get one, especially if they have a bad credit score. This means that it's also a bit difficult to apply for a credit card if it's your first time to do it. This is why those who are fortunate to have been approved are really taking care of their cards paying consistently in order to increase credit score.
Your credit score determines your chances of getting approved for any loan easily; moreover, it can help you increase your credit limit as time goes by. In times of trouble, people with a good credit score can simply apply for a loan or another credit card if the need arises.
However, it's like a disaster if the opposite happens. A person with a very low credit score has very few options.
What Decreases Credit Score?
Obviously, non-payment of loans can decrease your credit score overtime. If you have a credit card, and you fail to make your payment, this will affect your score.
What some people do is they apply for more credit cards while their score is high. In this way, they do not rely heavily on one single card.
The reason behind it is that there is a threshold that matters in determining your credit score. It is recommended that your usage does not exceed 30% of your available credit because that's where a score begins to drop. It increases it back when you pay, especially if it falls below the 30% threshold; nevertheless, there is a solution for that, and that is by means of consolidating your credit card debts.
How Does Credit Card Consolidation Increase Credit Score?
Consolidating your credit card means you are applying for another loan for the purpose of paying all your credit card debts through balance transfer. This is like combining all your credit cards into one single card with a single payment schedule with a set interest rate.
Each of your credit cards may incur high-interest charges sometimes in the high 20 percent range. If you have two or more cards, this could bring you a huge financial implication. To consolidate these credit cards, you can apply for 0% APR loan if your credit score is good, otherwise you might have a higher rate of interest.
When you apply for a consolidation loan, your score will initially drop a little as a result of credit shift. As you are reducing your credit card debts, your score starts getting higher. On the other hand, you have to be consistent in your consolidation loan payments to keep the fixed interest rate.
There are lots of companies that can help you. To choose the best among them, you can search online and browse through all the reviews for credit card debt consolidation companies you can find online. It's important to find a good company in order to steer you in the right direction to get control of your credit card debt and get out of debt.
Conclusion
Keeping your credit score high is an important part of our society, and you may have a career that supports your lifestyle. However, what were to happen if you lost that job and couldn't make the payments on your credit cards for a few months? Consolidation is a great way to get back up on your feet again if you have got to a point where you just want to have your credit cards paid.
Get Your FREE Ebook
DINKS (Dual Income No Kids) Finance focuses on personal finance for couples. While by no means financial experts, we strive to provide readers with new, innovative ways of thinking about finance. Sign up now to get our ebook, "Making Money Tips for Couples" FREE.