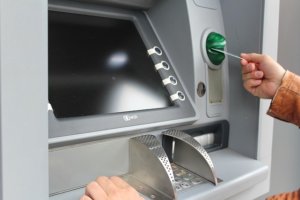 In any language, money makes the world go round. Billions of pounds are moved between these shores and far-flung corners of the globe, whether it's for purchases, holidays or for supporting relatives overseas. Estimates suggest that the value of family remittances coming from the UK in 2014 were as much as £16.5bn, but how did money transferring become so big?
One of the earliest forms of money transfer was the 'wire transfer' system, which first came into use in the late 19th century. Using telegraphs, it transferred cash from one point to another, quickly helping to boost global trade. As telegraphs were phased out, phones were used for wire transfers and still are to this day.
Going electronic
With the growth of landline and then mobile phones, wire transfers became far simpler, but other money transfer alternatives soon surfaced. The advent of computer technology made it possible for people to transfer money between countries in just a few clicks, courtesy of Electronic Funds Transfers (EFT). These came into use at around the same time that ATMs were created.
EFTs were, initially, mainly used by people in wealthier nations including the UK, US, Germany and Australia. Soon, they gained popularity amongst immigrant communities where family remittances were sent to their homelands to help their relatives back home. However, EFTs have become more widespread, with companies like Currencyfair enabling them to happen within seconds.
Initially, money transfer was only possible over the phone or in bank branches. Fortunately, in the mid-2000's, it was done via mobile phone in countries including the Philippines and Kenya. It was done via SMS, a good few years before apps were the norm. However, this method took a lot of the time and effort out of moving money between countries.
The future of money transfer
EFTs are now possible through different routes. As well as in bank and building society branches, they can be done via smartphone, on websites and through apps. Mobile is where the future of money transfer is likely to lead. It isn't just restricted to traditional currencies either; electronic ones such as Bitcoin are enabled through EFT.
The days of waiting an age for your money to move from your account to someone else's are long gone. Without having to go through a bank or being placed on hold before making a transaction, moving money abroad has moved on just as quickly as globalization, but is it set to continue? Almost certainly so.
Get Your FREE Ebook
DINKS (Dual Income No Kids) Finance focuses on personal finance for couples. While by no means financial experts, we strive to provide readers with new, innovative ways of thinking about finance. Sign up now to get our ebook, "Making Money Tips for Couples" FREE.