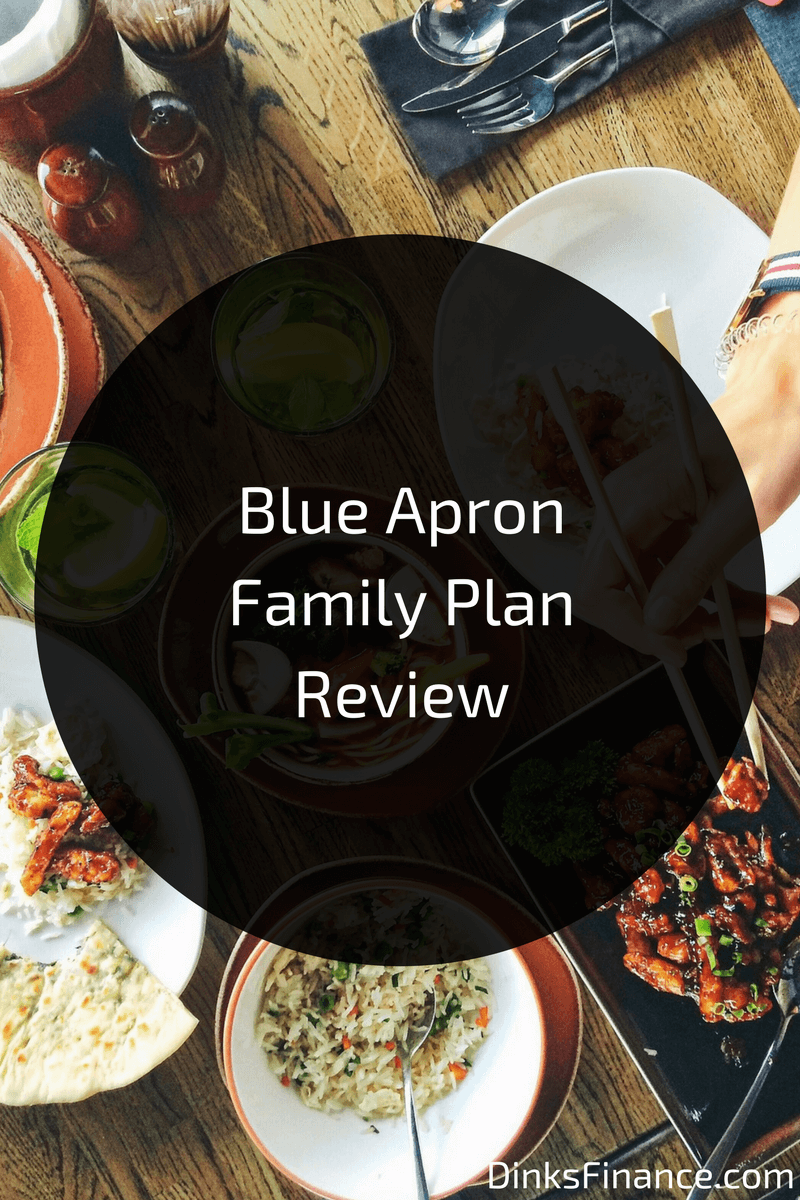 Imagine feeling relieved after an exhausting day at work and coming home to have dinner waiting for you, hot and steaming in a plate on your dinner table.  Well, the dream of effortless food lives on Blue Apron! Blue Apron is a meal delivery service designed to supply you with recipes and all the ingredients needed for the recipe.  The company has grown at an explosive rate in recent years so I am going to give it a review here on DINKs Finance.  Without further ado, here is my Blue Apron Family Plan review.
High Prices
First of all, price is a major factor.  Per Blue Apron's website, the Blue Apron Family Plan costs around $8.74 dollars per serving.  The plan offers two packages, one is two recipes per week, and the other is four recipes per week. By signing up for the desired plan, you get the ingredients delivered right to your doorstep. With two recipes per week, you receive one box with two recipes. And with four recipes per week, you receive two boxes per week each having two recipes.  Of course, this isn't as cheap as buying the groceries for yourself, but it is definitely not as expensive as ordering from a restaurant. Here is a handy screenshot of the pricing.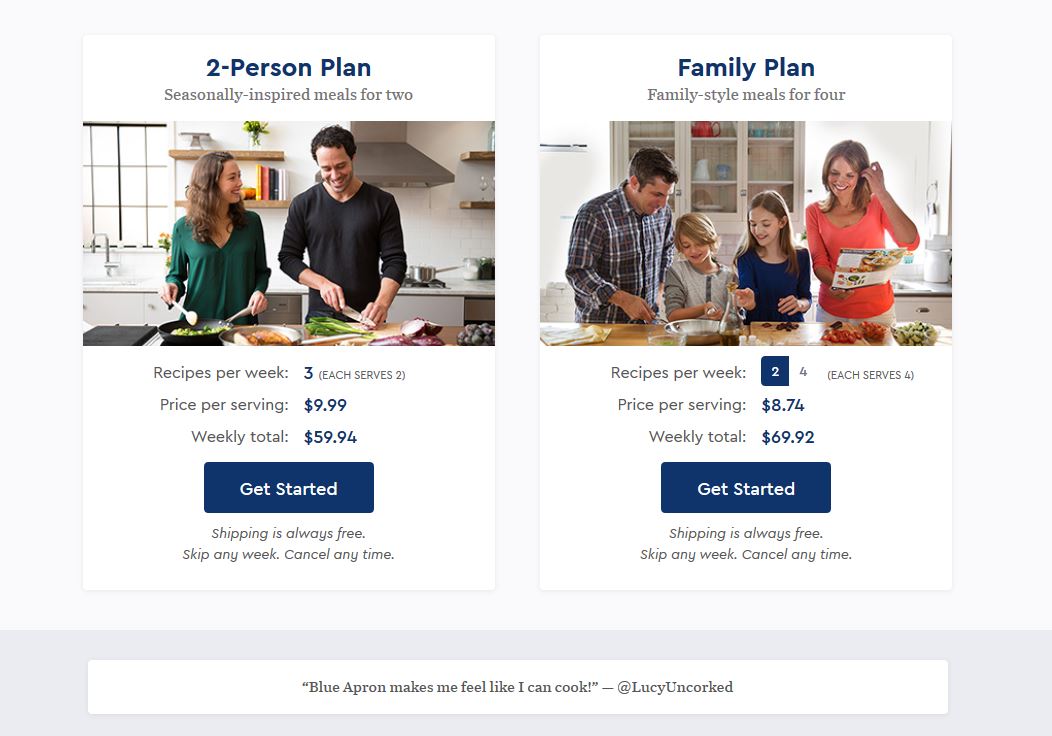 Fresh and Quality Ingredients
You get to choose the recipes you prefer, and the ingredients arrive in appropriate packing to ensure the freshness. The ingredients are high quality and as fresh as claimed on their website. The Blue Apron box contains the card with written and visual directions, so you don't really have to be a master in the kitchen to know how to utilize the box. Apart from looking for directions on their website, you can even download Blue Apron App for directions and tutorials.
Easy to Prepare and Cook
I found the ingredients in my box to be high quality. From vegetables to meat and fish, everything was of best quality. The condiments were carefully measured and packed. I found the box worth my money. Cooking was easy – you have to just toss everything into the pan and dedicate some time to get it in the final shape. Also, the amount was sufficient to feed the number of individuals it was meant for. The recipes don't take more time than they have mentioned in the directions. It took me around 30 minutes to cook my recipe, and it turned out decent. Below are a few pictures from the spicy shrimp coconut curry that I cooked.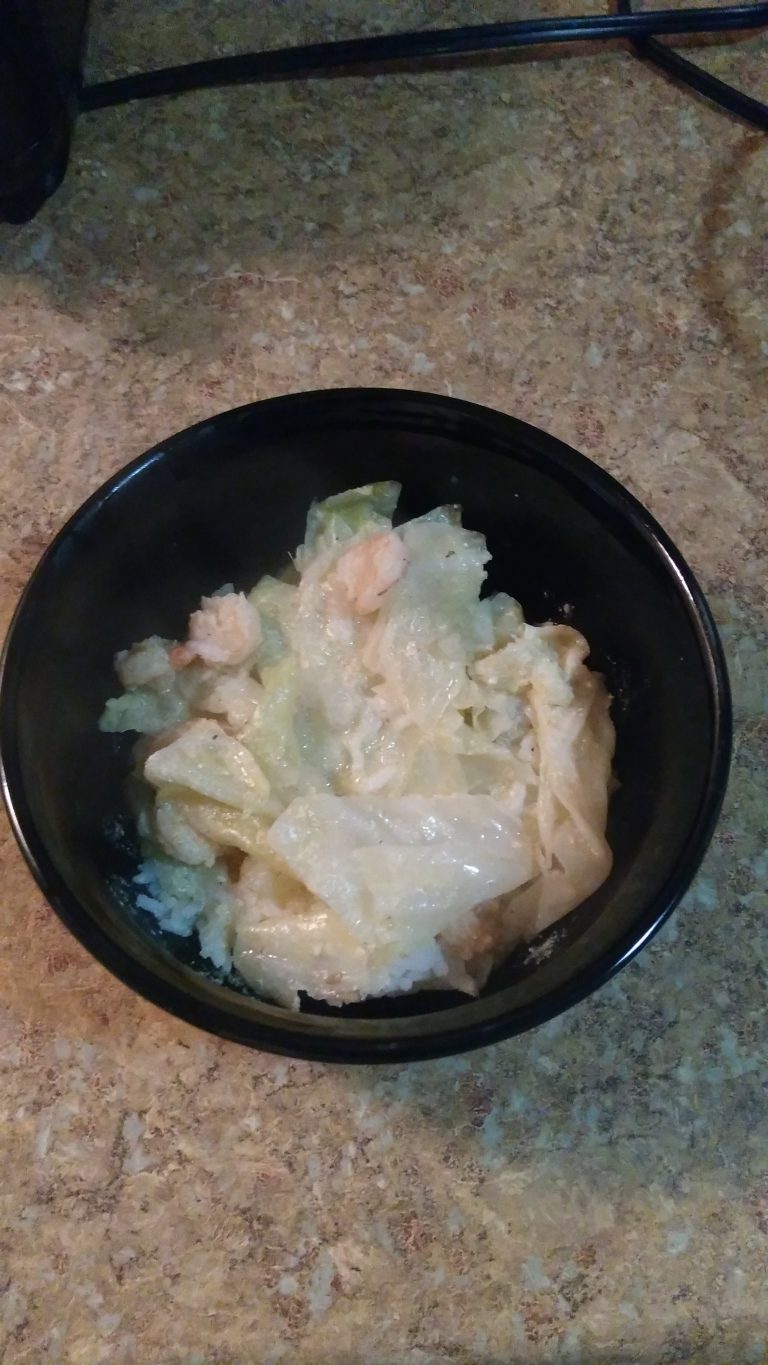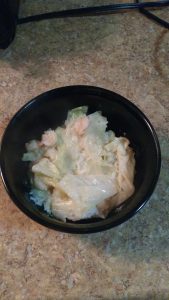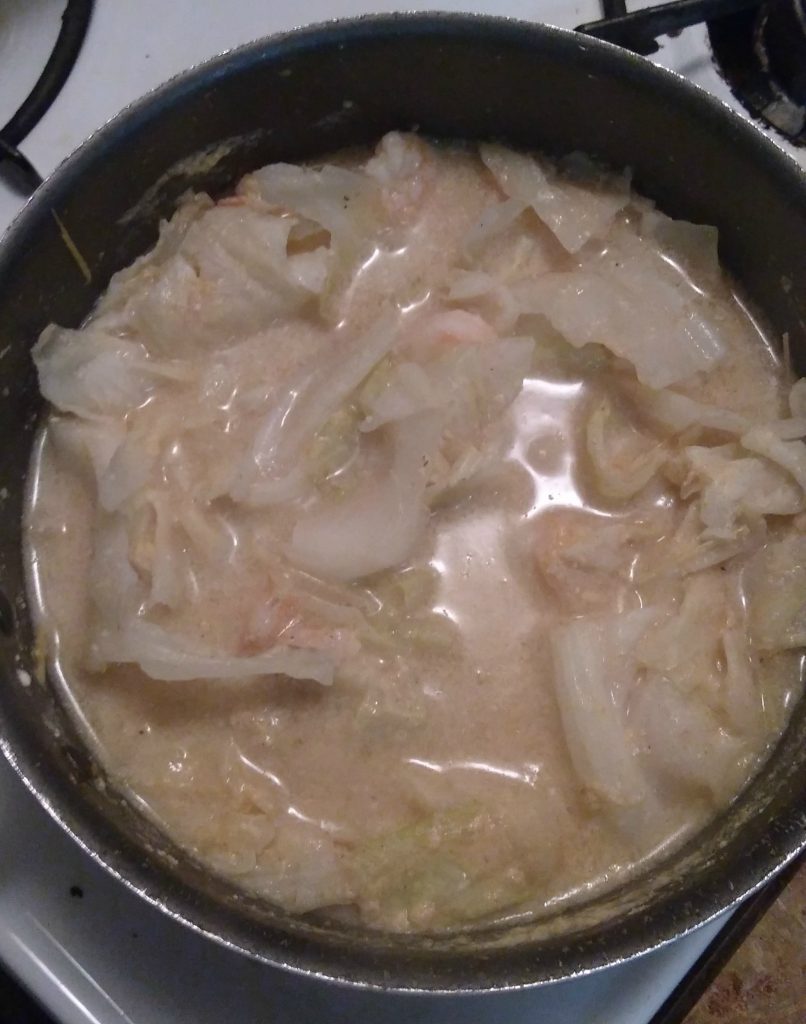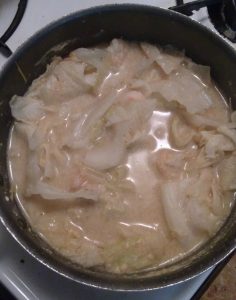 Drawbacks: Not Good For Special Diets
One of the flaws I could see is that it might not be a very convenient option for picky eaters since you cannot get a certain ingredient of a recipe changed if you don't like it – no substitutions.  Also, Blue Apron doesn't offer gluten-free or vegan options – just vegetarian or pescetarian menus. If you have food allergies, you will have to be a little more careful before going for Blue Apron.   They do, however, post all their menus four weeks in advance so you can plan out your diet.
The Blue Apron customer service number is: (888) 278-4349.  They actually pick up the phone during business hours and the representatives are friendly.
My Blue Apron Family Plan Review Bottom Line
In my opinion, the Blue Apron Family Plan is not worth it unless you are very busy. The price per serving is high – which means it isn't great for people who are seriously frugal. You may be able to find better prices if you shop yourself. Even though the service was convenient, I personally enjoy going to the supermarket and purchasing my own food. This gives me the chance to get out and spend some time at the store with my significant other.  That said, for busy people having the ingredients and recipes in a convenient package may be what you need.  You can always make cooking together a fun family activity.
So, if you are going to get Blue Apron – find a way to save money on it.  This link is good for $30 off your first order. You can always cancel after your first week.  Another idea would be to call their Customer service number (888) 278-4349) and ask for a discount, they may be offering three free meals if you ask nicely.
If you liked this Blue Apron Family Plan review, feel free to leave a comment below or share it on social media!