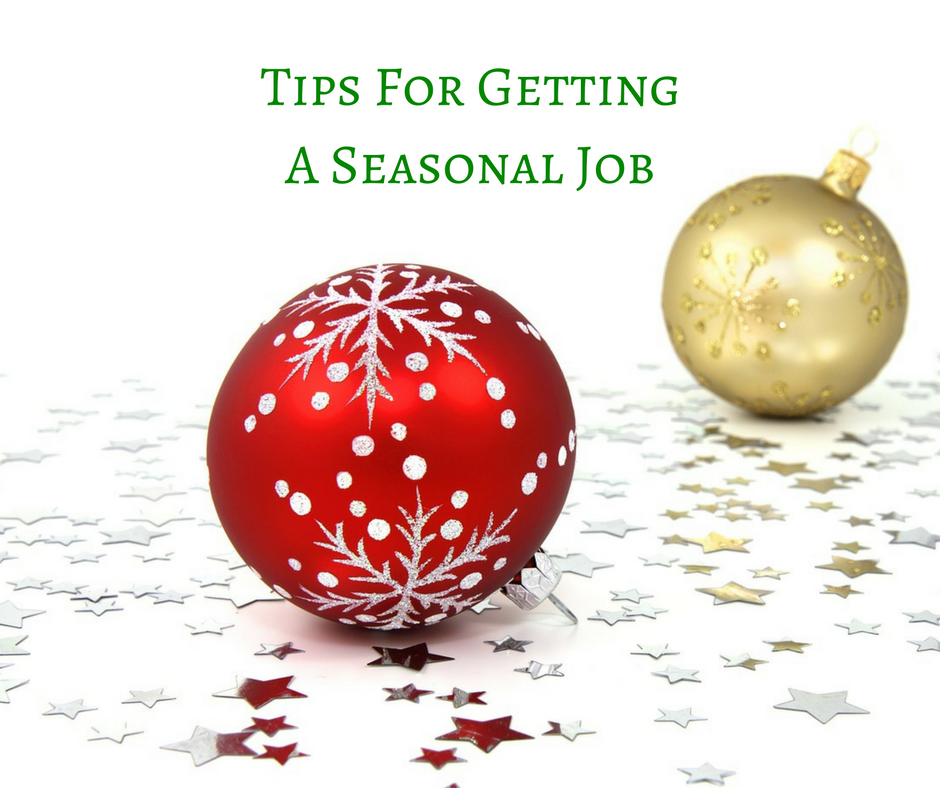 Can you believe that it's already October? Football and cooler temps are in full effect. Before we know it, it will be the holiday season. During this time, individual businesses such as retail stores look to bring on more employees for the holidays. Are you or your significant other planning on getting a seasonal job? If so, today's post is for you. I will be going over several tips that can help you get that seasonal job.
Check several businesses
Checking several companies for seasonal employment opportunities is very important when looking for that position. You can check different employer's websites. Many retail stores and delivery businesses hire part-time workers during the holiday seasons. You can also ask your friends if they know of any places that are hiring. One year I worked at a store in the mall called Things Remembered. I was able to get the job because one of my friends was the assistant manager.
Be flexible and strategize
When looking for a seasonal job, it is important to always to be flexible. Your ability to work in the evenings, on weekends and holidays will help you land a job. Make sure that you tailor your resume in a way that it will catch the attention of the recruiter by highlighting any past experiences that are related to the position you are applying for. For example, if you are applying for a cashier's job, you should highlight ant previous cashiers experience that you have. Doing that should help you get a leg up on the other applicants. If the companies that you're applying for have more than one position available make sure you apply to a few them. That will make your chances of getting hired much better.
Apply early
The best thing that you can do is apply early for a seasonal job. Applying for a seasonal job in November is too late. Many people start shopping for the holidays in October. Many retail stores recruit part-time employees to work for them during the Christmas time. Most of them start looking for workers in late September or early October. The longer you take to apply, the harder it is to get a part-time job.
Keep at it
If you are given a date when a company intends to start recruiting for seasonal jobs, make sure to check with that company closer to that time. If they hire someone else, look for another company or position ASAP. For example, if Fed Ex doesn't have any positions available, check with UPS. The key here is not to give up.
Be professional
Your seasonal job is a means to make some extra money temporarily. Even if it has nothing to do with your real career, please make sure that you are professional. Please dress appropriately for the interview. Also, make sure that you are on time.
Retailers and other businesses are looking to fill seasonal positions every year. If you are looking for one, make sure that you pay attention to these tips. If you do, you may have your seasonal job in no time.