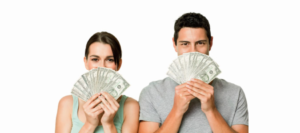 These are tough financial times for sure. Though the economy shows signs of improving, the cost of living in New York remains too high for many. It is especially difficult these days for couples. Trying to run a household with two or more members is extra stressful.
Some couples are able to cut corners and make ends meet. However, certain bills are mandatory. For example, nobody who drives can get around buying automobile insurance.
To help couples survive this high-cost environment, following are the top five auto insurance tips for them to walk away each year with noticeable savings.
Like the Song Says "You Better Shop Around"
Begin by shopping around. On average, couples pay $13,000 to $22,000 maintaining a two-car household. Always compare auto insurance prices before making a final decision.
Remember that the difference between the low and high range for couples is $9,000. That money can be used for other needs.
Pay as close to the lower range as possible, as long as the policy has standard coverage. Also, conduct another round of comparisons each year. Auto insurance brands adjust their prices based on sales and actuarial reports. Drivers can benefit from routine rate reductions.
Buy a Family Auto Insurance Policy
A family policy will almost always cost less than separate ones. This advice proves especially true for couples with children.
Some mistakenly believe purchasing an individual auto policy for their teen the better move. The problem is rates are extremely high for young drivers because of their increased probability for accidents. So, it is wiser to just bundle a teen onto the family plan. The lower rates applicable for the older adults will mitigate some of the higher fees charged for the teen.
Pick a Top-Rated Insurer
Unfortunately, auto accidents are frequent occurrences here in the New York area. As a result, insurance companies have become extra difficult about paying out damage claims. A number of firms low ball every settlement offer as a matter of policy. Couples can find themselves having to hire a lawyer to negotiate. The overall costs become more than most households can bear.
The better course of action is to research which companies have sterling reputations among policy holders. Who pays out and who does not, is the ultimate question?
These are three of the insurance carriers with high favorable ratings, according to Consumer Reports:
Get Extra Liability Coverage
The desire to save money on auto insurance may lead to disaster. It can prove tempting to just purchase the bare amount required under state law.
Yet, extra liability insurance can protect assets during a damage claim. With accident rates rising, everyone is at risk of being sued for their personal property. If caught without enough liability insurance, and the state minimum barely suffices, then a couple can lose everything.
It comes highly recommended that couples take out a 100/300/100 auto insurance policy. These plans cover:
$100,000 for bodily injury per person
$300,000 per accident
$100,000 for property damage
Use the New York Point Reduction Program
The creation of the New York Insurance Point Reduction Program was one of the best policy decisions made by the authorities. The state applies a point system to both punish and reward drivers for their behaviors.
Couples can sign up for a NYS defensive driving course to receive a reduction of points on their licenses and a mandatory discount on auto insurance premiums. Passing a defensive driving course NY leads to a maximum 4-point license reduction and a corresponding 10 percent discount on automobile insurance for the next three years.
Get Started Saving on Auto Insurance Today
Armed with these auto insurance tips anyone can start saving money today. Perhaps most importantly, always drive with adequate insurance coverage and use all the skills taught in defense driving school.
Get Your FREE Ebook
DINKS (Dual Income No Kids) Finance focuses on personal finance for couples. While by no means financial experts, we strive to provide readers with new, innovative ways of thinking about finance. Sign up now to get our ebook, "Making Money Tips for Couples" FREE.