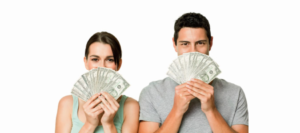 Young and individual investors now have unlimited access to investment information and the stock market. Real time news and detailed security statistics can now be obtained through a click online. Individual investors are always encouraged to "do it themselves" but can they manage their own investments as well as professionals without the assistance of paid advisors? Can investors go at it alone? These are challenging questions however you can definitely build and manage your own investment portfolio by keep in mind these key steps.
Set your overall goals and make sure that it is clear. Ask yourself this question: Are you looking for a capital growth from your investments, an income, a combination or is it for your future?
Start early with investing. Start saving as soon as you work. The younger you are when you start investing, the less likely you have other financial responsibilities to think about which means that you can set aside a small portion of your investment portfolio on higher risk investments, which may return in higher yields,
Determine the appropriate allocation for you. Assessing your individual financial situation and investment goals is the first few steps to construct a portfolio. Macroaxis can help you build investments that perfectly reflects your outlook and expectations from the stock market. Also, consider these important items: age, the time to grow your investments, and amount of capital to invest, as well as future capital needs.
Think about how much risk you're willing to take. One of the basic principles of investing is that there's always a relationship between risks and rewards – higher risk investments return more than low risk investments. There are several ways to measure risk but a good starting point is the volatility and to what extent your investments fluctuate in value.
Always monitor your portfolio. Investing doesn't stop at the point you buy or sell funds. It is extremely essential to monitor a portfolio once you invest and to periodically appraise it. Your asset allocation may possibly drift over time and there are occasions where strong funds can go down which will require a reassessment.
If you want a consistent long-term growth of your investments, a well-diversified portfolio is your best bet. It will protect your assets from the risks and structural changes of the economy. Keep in mind to always monitor the diversification of your portfolio and make the necessary adjustments when needed so that you can greatly increase your change of a long-term financial success.
Get Your FREE Ebook
DINKS (Dual Income No Kids) Finance focuses on personal finance for couples. While by no means financial experts, we strive to provide readers with new, innovative ways of thinking about finance. Sign up now to get our ebook, "Making Money Tips for Couples" FREE.