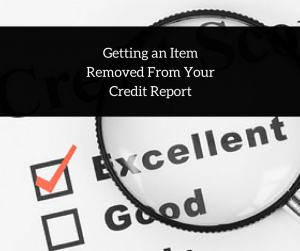 Hello, Dinks. I've discussed credit on this site a few times. A good credit score is something that we should all strive for. In previous articles, I've discussed the average credit scores and ways to boost it. Ever since I raised my credit score by 168 points in an eight-month timeframe, I've been focused on trying to get it even higher.
I looked over my credit report ad realized that I had late payments on three accounts. They were from 2010 – 2013. I didn't want to wait the full seven years for them to fall off my credit report, so I decided to do some research and see what I could find to help with that. I stumbled across something called a goodwill letter. At the time I had never heard of it before, but I was intrigued.
What is a goodwill letter?
A goodwill letter or goodwill credit adjustment is a way to repair your credit report. According to twocents.com, the purpose of the goodwill letter is to restore your credit to good standing by having a lender or servicer erase a lateness on your credit report.
When I read that information, I figured that it was worth a shot. I realized that if I could get those late payments removed my credit score would increase even more. I did some more research and found out that goodwill letters had a 50/50 chance of working. It seems that some people were flat out lucky because their letter got into the right hands. I saw that people went into detail about what their circumstances were and what they are now. They usually discuss how they've grown from their past mistakes and are better and more responsible people.
I drafted three separate letters for my three accounts. Then, I went into detail about what was going on in my life at the time and why my payments were late. I then expressed regret and showed them that I've been making years of on-time payments.
I also read online that a lot of people have been having success by e-mailing the letters to the CEO's or presidents of the lender companies. Since many people were doing that, I figured that I'd try it as well. If that didn't work, I'd send a physical letter. I emailed the three companies on a Sunday afternoon. By Monday morning, one of them had contacted me. They called my phone and left a message. I thought that was a good sign. After a day or two of playing phone tag, I was finally able to get in contact with a representative. She stated they reviewed my inquiry, but that they were not able to give me a goodwill credit adjustment at this time.
I wasn't worried. I knew there was a 50/50 chance so I will try again in 6 months. As for the other two companies, I haven't heard anything back from them yet. I plan on sending actual letters to them this time. Hopefully, that works. If it doesn't, I'll try again. Some of the people that get those goodwill adjustments have been persistent. They've contacted their lenders multiple times each year until they found the representative that would approve their adjustment. I'm about to join that club. Once that happens, I will be sure to share my results with y'all.
Have you ever written a goodwill letter? Was it successful or not?
Get Your FREE Ebook
DINKS (Dual Income No Kids) Finance focuses on personal finance for couples. While by no means financial experts, we strive to provide readers with new, innovative ways of thinking about finance. Sign up now to get our ebook, "Making Money Tips for Couples" FREE.