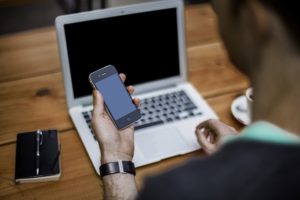 Do you need more customers for your business? Normally, every business ( whether small or large) requires customers. There are different kind of marketing approaches which are used to promote business products and services. It is always suggested to use more than one marketing approach, if you really want to get the best results from your marketing efforts. It is right time to bring some changes in our marketing tactics especially when people are relying heavily on technology devices for online shopping. Digital world is expanding so fast, and it becomes essential for every business to target this world with advanced marketing practices. No matter what kind of business you run, your customers belong to this world. So, take an entry into this world with latest promotional strategies. Below, you are going to find out 3 effective business marketing tactics that help you attract more customers.
Tap on Social Media
If you want to reach digital world then you need to enhance your digital presence. Make your business website and connect it with famous social media such as  Facebook, Instagram, Twitter, Google plus, etc. People use social media in their routine life. So, you can access them easily via these medium. You can run promotional ads on instagram, twitter and Facebook. These ads will provide introduction of your business offerings to your prospective customers and thereby you can generate business leads.
Offer Discount Coupons and Vouchers
People like to get discounts, so you can offer special discount coupons or vouchers to your online customers. There are many websites that provide best coupons deals to their visitors. You can approach webmasters and ask them to offer your coupons as well. The more people sign up for these vouchers, the more customers you will get for your business. You can run special discount or sale schemes during special events such as Holidays, National Day, Christmas, Valentine's Day, New Year, religious events, etc. If you offer discounts on special days then many people will appreciate your offers. Because they will think that you give importance to people and really care about them. It is good to know that people tend to buy more from a store which offers great discounts like up to 50% off or up to 70% off. A little cut in your product price will help you enhance your sale volume.
Share Digital Catalogs
You might print business catalogs each year. It is time to think outside the box. Now you can get attention of unlimited prospective customers through digital catalogs. The cost of creating and publishing this cost is quite minimal. However, when it comes to advantages then you are able to get more customers without making huge investment. You need to add social integration function into your catalog, so people can easily share it on their favorite social media portal. Creating another copy of your digital business catalog doesn't require any investment; anyone can get a copy free of cost. This means that you can spread your products information and enjoy constant sale via this affordable online marketing tact.
Now it is time to share your opinion about the  business marketing tact from the list.Which one you like the most? Share with us.
Get Your FREE Ebook
DINKS (Dual Income No Kids) Finance focuses on personal finance for couples. While by no means financial experts, we strive to provide readers with new, innovative ways of thinking about finance. Sign up now to get our ebook, "Making Money Tips for Couples" FREE.