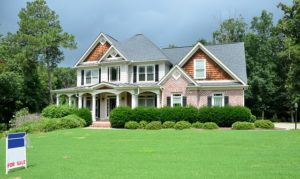 For many people, their home is their biggest asset, and if they find themselves in financial difficulty, they may consider selling their home to release its equity. However, this course of action isn't for everyone, and it's shouldn't be taken lightly. It's important to get independent financial advice before you sell, and think about the short and long term ramifications of selling. Here are some things to consider before you put your house on the market.
Secured or unsecured debt?
If you are behind on secured debt, such as mortgage payments or secured loans, then missing payments may mean your property will be repossessed. If you're starting to fall behind, then you may feel that selling is your best option, before a repossession takes place, but again, it's important to get financial advice first.
If you have unsecured debts such as credit cards, payday loans, or store cards, then you may have options other than selling your home. This could include negotiating an informal payment plan, or going a more formal route such as an Individual Voluntary Arrangement (IVA), which could mean you could keep the house.
Time and cost involved with selling
Some properties will sell more quickly than others, and homes in undesirable locations or poor condition could take a long time to sell. However, there are still options. You could sell through Quick Move Now, who buy any mortgageable home in England and Wales, regardless of condition, for cash. This also save you from having to pay fees, which can add up to several thousand.
Housing situation
Once you've paid off your debts, there's often a sense of relief, but then you'll still have the worry of keeping a roof over your head. Selling your property might mean you need to move to rental accommodation, or live with relatives, and it can be hard to get back on the property ladder. It's worth thinking about what will happen once your house has sold. Will you have enough money left over as a deposit on a new place, or will you be stuck renting forever? This is why getting professional financial advice is so important when making these decisions.
Taxes and fees
The amount of tax you pay on your property sale will vary depending on where you live and your property situation. If the house you're selling is your primary residence, then you might not have to pay capital gains tax, and the amount of stamp duty you pay will be relative to the selling price of the property, with places under £125,000 in England being exempt from stamp duty. It's worth thinking about any taxes that you'll pay on your profits, and whether the net amount from the sale will be enough to settle your debts.
If you are heading for repossession, or simply struggling with your debts, then it might be tempting to put your house on the market. However, it's not the best option for everyone, so you'll need to do some research, think about the long term effects on your finances and family, and come to a decision that's right for you.
Get Your FREE Ebook
DINKS (Dual Income No Kids) Finance focuses on personal finance for couples. While by no means financial experts, we strive to provide readers with new, innovative ways of thinking about finance. Sign up now to get our ebook, "Making Money Tips for Couples" FREE.